What are the best heroes to play in Dynasty Scrolls? This is a question that many players have when they choose to play Dynasty Scrolls. However, the answer is quite simple. The best way to know which Dynasty Scrolls heroes are a must-have and which ones you can skip is to have an excellent up-to-date Dynasty Scrolls tier list.
Today's tier list is one that you 1000% can rely on and refer to when you ever feel confused about which picks to prioritize, as well as to keep up to date with all the changes happening in the game.
However, seeing how diverse the heroes in this game are and how they are split into four different factions makes knowing which ones are best for you to pick and which ones aren't easy and requires a lot of research and in-depth analysis.
That's why today at JoinGames, we've decided to relieve you of that burden and do all the necessary research on your behalf.
As a result, we've come up with what we believe is the best Dynasty Scrolls tier list, which should give you all the information you need to know which Heroes are currently valuable and will carry yours to victory.
What Is Dynasty Scrolls?
Before we dive into our tier list explanation, let us briefly recap what this game is and the plot behind it! Developed by Yoozoo Games, Dynasty Scrolls is an epic turn-based RPG with gacha-style features.
The game combines historical events with fantasy elements in China's three kingdoms era to deliver an engaging story. Dynasty Scrolls is a game built around the concept of assembling and leveling up teams of heroes to send them into various battles and other in-game adventures.
As the player, you can control everything, and your decisions can make or break the story. Thus, choosing what heroes to equip and invest in is paramount to securing your victory.
Dynasty Scrolls Tier List: Best Heroes [October 2022]
Now that you understand the game's story and your role, it is time to go through the ranking factors on today's tier list so you can navigate it easily. As you'll discover, we split this tier list into multiple ranks, starting with S-tiers representing the top heroes you can pick right now and finishing with D-tiers which are heroes we don't advise anyone to touch for now.
There is a lot in play when deciding which hero goes where! For instance, considering that this is a mobile game that receives updates and balance changes on a faster phase than usual PC games make, it is ever-changing. Therefore, it affects the game's meta and which heroes are trending and over-performing.
Therefore, the ranking you'll see today may change next week or by the next game update. Regardless of how we created this tier list, we prioritize making it future-proof by constantly tweaking it and adjusting the rankings depending on the current game changes or the overall meta.
Dynasty Scrolls S Tier List 2022
Guo Jia
Lil Qiao
Lu Xun
Liu Bei
Gan Ning
Ma Chao
Zhuge Liang
Dian Wei
Jue Zhang
Xun Yu
These S-tier picks are the best Dynasty Scrolls heroes in the game. They should be your priority as they will be a great addition to your gameplay and help you secure a victory in almost any environment you put them through, regardless of whether it's PVE or PVP.
Dynasty Scrolls A Tier List 2022
Huang Yue
Zhang Fei
Jiang Wei
Sun Ce
Zuo Ci
Jia Xu
Huang Yueying
Yu Ji
Dank Stash
Xiahou Dun
Diao Chan
Sima Yi
The A-tier is still a great group of Dynasty Scrolls heroes; while they fall slightly behind the S-tier, they perfectly serve as your plan B if you can't get your hands on an S-tier hero.
Dynasty Scrolls B Tier List 2022
Wei Yan
Big Qiao
Sun Jian
Zhang He
Zhen Ji
Hua Tuo
Lu Meng
B-tier is not the worst heroes, but neither are they the best. They primarily depend on your playing style and the resources you invest in them.
Nevertheless, they can still be played if you genuinely know your way around the game, particularly in some situations and team formations.
Dynasty Scrolls C Tier List 2022
Hua Xiong
Dong Zhuo
Xiahou Yuan
Pang Tong
Huang Zhong
Zhao Yun
Lu Su
Gongsun Zan
Taishi Ci
Xu Chu
Sun Quan
C-tier is where things start to crumble; these picks should be the last line of hope you hang to. As they are pretty much not worth all the struggle and grind that comes with them, they should only be played in the case where you don't have any other valuable picks to play.
Dynasty Scrolls D Tier List 2022
Cao Pi
Bu Lianshi
Cheng Pu
Liao Zhang
Xu Sheng
Savory
Fa Zheng
Zhou tai
Yan Liang
Pang De
Wen Chou
Yu Jin
Yue Jin
Meng Huo
Huang Gai
Sonya
D-tier is the group of heroes you'll probably want to perform a re-roll if you get any of them. Unfortunately, they are useless in the current meta, only serve as a burden for you, and will handicap you from attaining your noble victory goal.
How Did We Come Up With This Dynasty Scrolls Tier List?
As is the case with all our previous and future tier lists, much research, play-testing, and analysis take place in making what we think is a good tier list.
This is to let you know that nothing from what you're about to read came out of thin air! Instead, it's the product of an extensive and long research process.
The first thing we do before making any decision is to play the game and get familiar with its ins and outs. This gives us an insight into what the usual player goes through, from the first install of the game to achieving victory or rage quitting!
Besides all the testing we do, we embark on a long journey of reading, searching, and snooping around what the top player in the game is currently playing, as well as checking on all the game's official platforms, such as the official Facebook page, Reddit, and Discord server.
All this is to have a conclusive idea of what's going on in the game, so we can comfortingly make our decision.
How Can I Perform a Re-roll In Dynasty Scrolls?
Let's assume you failed to get the S-tier hero you were aiming for! This is not a deal-breaking as you can efficiently perform a re-roll and try your chances again until you get the pick you wish.
Start the game and complete the instructions.
Navigate to the settings tab and tap on the "account" icon.
If you have a linked account, you will need to log out of that account.
Launch the game once again, complete the tutorial, and link to a different account.
It's pretty simple; keep doing this until you land the pick you want.
And this brings us to an end for today's Dynasty Scrolls Tier List; we highly recommend you go through it a few times till you have a decent grab on what's works better for you.
It took us a lot of time and effort to develop this tier list, so it would mean everything if you could share your feedback, suggestions, ideas, or critical opinions.
While you're at it, feel free to bookmark this page so you can refer to it after each game update and stay on top of it all.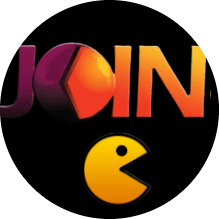 Latest posts by JoinGames Staff
(see all)