If you are interested in the best Ready or Not mods, you're in luck! We've got exactly what you need. Ready or Not is a fantastic new addition to the tactical first-person shooter genre. Thanks to its meticulous and well-crafted maps, gameplay, and intelligence rivaling even the biggest triple-A game studios, the game has earned all the high praise it has received.
Although this game is fairly a newcomer to the scene and still considered in its early access stages, the modding community around it would suggest something completely different. Things are in full swing right now, there are way too many new mods coming out every day to even bother counting them. This is, by all means, a fantastic feat, however, It also leaves most players confused as to what mods they should prioritize installing.
That's why today on JoinGames, We've decided to do the legwork for you guys and list down what we humbly think are the best Ready or Not mods out there for far.
Here are the best Ready or Not mods:
Better Enemy Behavior
Vest Retexture Fix
Real Weapon Names
Inaccessible Weapons Unlocked
Improved Gameplay
Rainbow Six Siege VO Overhaul
In Game Menu
More Ammo
Old Wenderley Psych Hospital
Clone Correct – AVON M53
L3 GPNVG-18 (RE8 NIGHTVISION)
Visual Rework REDUX
Black Hawk Down AI
BETTER ENEMY BEHAVIOR
Before we kick this out, remember to always Back Up your files before you start modding! better safe than sorry. If you happen to think that enemies in Ready or Not are kind of overpowered, with their godlike super aim then his mod will prove to be your closest ally.
Better Enemy Behavior significantly decreases the accuracy and reflectiveness of your enemies. As a result, it enhances the combat experience against enemies by making them take a few extra milliseconds to fire at you and also by narrowing their aim by a small margin.
VEST RETEXTURE FIX
As is the case with every tactical shooter game out there, at some point you'll get shot. Thus, a proper vest is parallel to survival. Vest Retexture Fix is a mod that rectifies the vest materials so that the reskin mods can properly retexture the vests.
Furthermore, this mod will turn all SWAT officers into tanned vests, as well as allow mods that change the vest textures to properly function for all characters.
REAL WEAPON NAMES
In a game that's all about shooting others, it is crucial that you know your way around weapons and firearms in general. And getting familiar with most firearms names would be the best first step to take.
Real Weapon Names allows you to role-play as a highly skilled operator who has mastered a whole range of firearms. Including real names for weapons with proper descriptions. It also includes multiple weapons and peripherals, a realistic firing rate, and recoil for all weapons. Which in return makes them look, feel and act as realistic as possible.
INACCESSIBLE WEAPONS UNLOCKED
Between Ready on Not, you'll need to be as ready as humanly possible for what is about to happen in this crazy FPS game. And what could prepare you better than unlocking a bunch of top-tier in-game weapons? Not much for sure.
Inaccessible Weapons Unlocked grants you the ability to access more weapons and equipment than the ones you currently have access to, these new weapons include, but are not limited to the MPL, P90, AK102, BRN-180, and the list goes on.
IMPROVED GAMEPLAY
Improved Gameplay is a simple yet very effective QOL mod for Ready or Not. This mod is designed to introduce a bunch of balance changes and tweaks to the game.
Some of these changes include balancing the likelihood of false surrenders, the number of suspects at knifepoint, and adjusting the health of all SWAT operators and suspects to make them more balanced.
RAINBOW SIX SIEGE VO OVERHAUL
If you like Rainbow Six Siege and want to incorporate some of it into your Ready on Not gameplay, now is your chance. This is a mass overhaul mod targeting the voice lines. It features the voice lines of all the old Rainbow Six: Siege operators and more!
It replaces about 100 lines for each operator and 150 lines for the TOC. This is currently an in-development mod, so further updates and improvements are expected.
This wraps our list of the best Ready or Not Mods. We hope you'll have a chance to browse through a few of these and pick them up for your next playthrough.
Now before you go, we invite you to subscribe to Joingames Newsletter & notifications to keep up with our latest giveaways and freebies. Also, why not add this page to your bookmarks, and stop by every once in a while so you don't miss out on any new mods.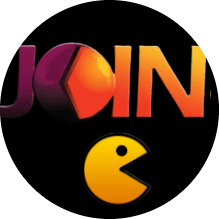 Latest posts by JoinGames Staff
(see all)