Are you looking for the best BeamNG mods? Well, look no further! BeamNG.drive is an ultra-realistic driving simulator game with nearly endless potential. Its soft-body physics engine emulates every real-life component of a real vehicle, giving you true-to-life dynamics, and a simulation that genuinely captures the thrill of real-world driving, it's kind of the "Minecraft" of driving and racing games genre.
BeamNG.drive is a fantastic sandbox driving simulation game that you can truly play any way you like. Whether it's exploring off-road in a Jeep, racing rally cars through the jungle with your buddies, busting AI criminals as a cop in some of the pre-made challenges, or just cruising your way around town in your favorite souped-up car.
Similar to Assetto Corsa, BaemNG is one the best sim driving games to play with mods, the game has several thousand mods just laying out there, ranging from vehicles, sounds, maps and tracks, car customization, and plenty more.
However, with the insane amount of mods out there, picking the right ones for you could prove to be challenging and time-consuming. That's why today on JoinGames, we went and did all the heavy lifting on your behalf, and came up with this solid list of the best BeamNG mods out there.
Here are the best BeamNg mods:
8×8 Heavy utility truck
Car Jump Arena
Meo's Drag Parts Pack
Codename : oldsfullsize
Gavril Vertex NA2
Intakes
Hirochi Prasu
The Crash Hard Map
Ibishu JBX100
DSC Scarab
Custom Tachometers and Boost Gauges
8×8 Heavy utility truck
The all-purpose 8×8 Heavy utility truck is just an absolute unit of a truck if you like to do some heavy work such as hauling logs, transporting goods, driving equipment, etc.
Or if you're into destroying other cars, then this mod is perfect for you. The truck is built like a tank, the suspension is just insane, and it will never leave you stranded in the mud.
Car Jump Arena
Next, we have the Car Jump Arena which is by far the most downloaded BeamNG maps mod on the BeamNG platform, with over a million downloads, and it's quite easy to see why.
As it offers lots of different tests for your cars, such as seeing who can drive the furthest down a giant hill, various suspension tests and so much more, there's even a little race track too and it's just a great map to try out.
Meo's Drag Parts Pack
If you're into making cars go fast as lightning, then the Meo's Drag Parts Pack mod is a must-have for you. This mod adds drag parts, engines, wheels, tires and so much more. It would take us days just to list everything this mod offers, so if you'd like to build some really fast cars, then definitely check this mod out.
Codename : oldsfullsize
If you're feeling nostalgic and want something that reminds you of the early days of BeamNG, then you need to install Codename: oldsfullsize, it was one of the most used car mods back when BeamNg was first launched.
It has a nice engine sound and great crash physics for such an old mod, so definitely check it out if you want a feel of how OG mods used to be back in the day.
Gavril Vertex NA2
The Vertex NA2 is by far one of our favorite mods on this list, you can customize it to the utmost, as this mod has over 90 configurations and over a thousand parts, meaning the possibilities of what you can do are practically infinite, you can make it look and do whatever you want.
Some of the crazy things you can do is a double-decker, where the bottom car controls the top and the top controls the bottom, which is a really cool feature no one has done before, so if you want to spend all day customizing your car, this is a mod just for you.
Intakes
The Intakes mod is a must-have if you wanna show your engine some love. What this mod does, is add turbochargers for most of the base game engines, so if you want to make a slow pitch and go fast and crash every two seconds you can do that with this mod. It's a lot of fun, you can turbo any single car in the game so definitely check this mod out.
Hirochi Prasu
The Hirochi Prasu, also known as the Toyota Supra is one of the best Toyota Supra customizations that you could ask for, adding 4 different chassis, 5 front bumpers, 4 rear bumpers, 5 side skirts, 4 different rollcages, 6 radiators, 4 fenders, 3 spoilers, 8 Hoods, and more to go through. So if you're that guy that loves Supras and customizing them then this is a must-have mod for you.
The Crash Hard Map
Crash Hard Map is yet another map mod, but it's by far our favorite map to use. It features a huge map divided in two by a massive earthquake, it was again linked together by a giant bridge that takes so much skill and speeds to cross.
This mod has is it all, from jumping off-road, trails, and giant hills to sending your cars down, and much more. So if you want a huge map to test and destroy cars on, this is a must-have map for you.
Ibishu JBX100
The Ibishu JBX 100 mod offers the best outstanding car ever made for BeamNG, It is the car to use if you are into tuning, drifting, and setting your wheels on fire.
It is a well-made drift machine so if you enjoy getting sideways then this mod is a must-have for you
DSC Scarab
if you're into Rodent cars, then the DSC Scarab is a must-have for you. This is by far the best Rodent car mod you can get in this game. It comes equipped with amazing pressure wheels, a combustion engine, a Tuning menu, and many new features BeamNG.drive never used to have.
In addition, it can really take a beating, so if you want to do some crazy jumps and get rough in BeamNG then definitely check it out.
Custom Tachometers & Boost Gauges
Last but not least, our list wouldn't be complete without a proper tachometer mod, as you know tachometers are an instrument that measures the operational speed of an engine, generally in revolutions per minute (RPM).
This mod allows you to add a custom-themed tachometer. which include two themes of apps called Velocity and Fusion. Each has a number of color schemes you can choose from, the color scheme you choose will then also become the default for you at the next start, and you can easily switch between them by right-clicking on the apps.
There are also transparent versions for each color scheme. All apps are self-contained, so you can have separate color schemes on corresponding force induction and tachometer apps if you prefer.
There you have it, our list of the best BeamNG mods we could find. We highly recommend that you try some of them, whether you're looking for car customization, cruising or racing, these mods will be of great help.
The BeamNG modding scene is booming, as new mods appear every day, so why not bookmark this page and drop by from time to time so you don't miss out on any new mods.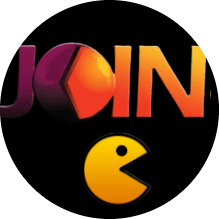 Latest posts by JoinGames Staff
(see all)