If you are struggling to find a proper Adelamyth tier list, this article is for you! Set in the fantasy kingdom of Adela, Adelamyth is Loongcheer Game's classic turn-based idle RPG. The game is known to have super rich PVE & PVP gameplay that will keep players hooked for days, alongside its epic plot and storyline.
Thanks to its fantastic core gameplay and the wide variety of modes that players can explore extensively, Adelamyth has become a stable in the idle-RPG genre for mobile games. It is, without a doubt, a drawing mobile game full of exciting events and adventurous gameplay.
However, with more than 60 heroes across five factions (Wind, water, fire, dark, and light), it's becoming confusing for new or seasoned players alike to build the strongest squad of heroes possible.
That's why today at JoinGames, we decided to do all the heavy lifting on your behalf. We have come up with what we believe is the most accurate and up-to-date Adelamyth tier list that will help you navigate all its heroes easily and pick the most optimal for your playstyle and can win you the game with not much effort.
What Is Adelamyth?
Adelamyth is a classic turn-based Idle RPG made by Loongcheer Game, a world-leading mobile game publisher, which was fully released on December 2021. And has managed to make a great impression on all genre fans. Thanks to its thrilling PVE & PVP battles, as well as the fabulous visuals and its deep story.
As the player, you are tasked with whatever you can to prepare for the inescapable demon invasion looming in the distance. Your primary role is to collect the most robust and potent squad of heroes you can and level them by collecting soul energy to fuel the soul tree and adding bonus stats to all hero attributes!
Thus, knowing which heroes to pick and invest in is a crucial aspect of the game and a significant deciding factor in whether you win or be defeated.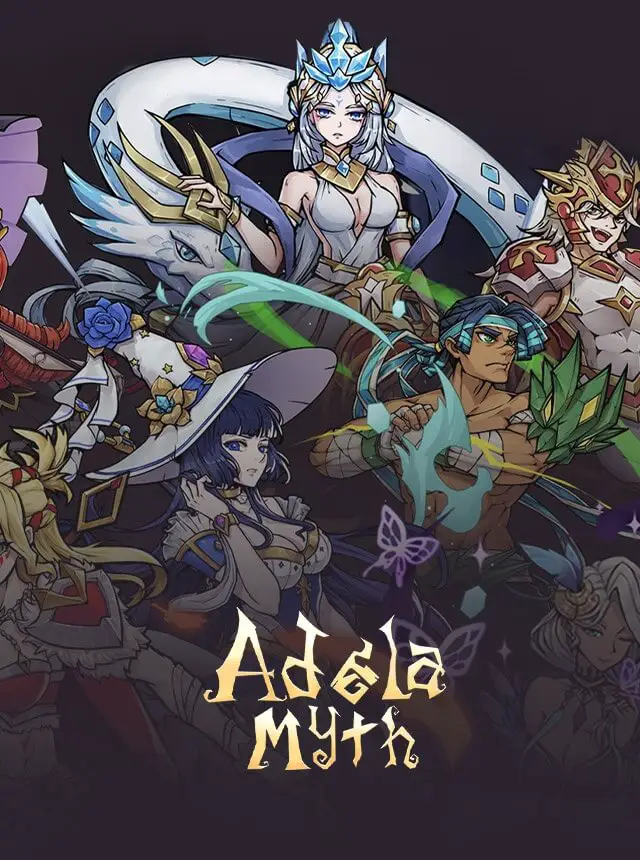 Adelamyth Tier List: Best Heroes [October 2022]
Now that you have a better understanding of the game's backstory and your primary role, it's time to dig into how ranking our Adelamyth heroes in this tier list works.
In Adelamyth, all heroes are classified across five groups of factions (water, wind, fire, dark, and light. Each hero has perks relative to the other factions in terms of formation boosts and faction, battle points, and overall skill cap.
However, that's not always an accurate measure, as with different builds and combinations, almost all characters can shift to new levels, depending on how you equip and play them.
As you'll soon notice, we've divided all the characters in this game into different ranks based on their overall efficiency and potency. So, we started with the top Adelamyth Tier List characters, which currently represent the S-tier, the best of the best, and ended our list with the C-tier group.
Remember that due to the frequency of updates and balance changes in this game, a number of our picks for today may drop or rise in rank later. But you don't have to worry about that, as we always keep our list up to date.

Adelamyth S Tier List 2022
Seth | Ranger
Augustus | Warrior
Nyx | Support
Tiamat | Mage
Charlotte | Support
Michael | Support
Moses | Mage
Sphinx | Mage
Ares | Ranger
Hera | Ranger
Alice | Support
Berial | Ranger
S-tier group combines the heroes who should be your go-to if you want to win your battles, as they will deliver extraordinary results for any game mode you put them through.

Adelamyth A Tier List 2022
Wukong | Ranger
Elizabeth | Ranger
Aurora | Mage
Poseidon | Warrior
Solomon | Mage
Izanami | Ranger
Lilith | Warrior
Diana | Warrior
Gaia | Support
Tyche | Mage
A-tier heroes are a bit less OP than S-tier heroes. However, they also can pull their weight and perform well.

Adelamyth B Tier List 2022
Gabriel | Ranger
Hassasn XIV | Mage
Doris | Mage
Medusa | Mage
Francis | Ranger
Michelle | Support
Eris | Ranger
Astolpho | Warrior
B-tier heroes are weaker than S or A-tier characters. This is because they mainly require a lot of leveling up and heavily rely on resources.

Adelamyth C Tier List 2022
Muirgen | Support
Joan | Ranger
April | Mage
Mary | Ranger
Mulan | Ranger
Lily | Support
Agrona | Mage
Abaddon | Ranger
Natsuki | Mage
C-tier heroes are the characters you should avoid picking at any cost, as they amount to no potential; you'll just be losing time and resources that are better spent developing other heroes.
How Did We Come Up With This Adelamyth Tier List?
Similar to all of our previous tier lists, the process that led to the creation of this list took a lot of playtesting, research and learning. We focused primarily on each character's class and role, core stats, team sync, and overall skill capacity.
Although this list is primarily based on our experience and perception of playing the game, we would like to give you a behind-the-scenes look at how this list was developed.
As always, the first course of action we take before coming to a decision is to play the game extensively and familiarize ourselves with its story and gameplay and the challenges it may present.
This enables us to take an in-depth look at what ordinary player experiences from the moment they set up the game to the moment they reach their end goal.
In addition to all the playtesting we do, we do a lot of research and poking around to see where the game's current meta stands and check all the game's official platforms, such as the official Facebook page, Reddit…and Discord server.
All of this so we can come to a final verdict and make a convincing decision about the game's current state and which heroes we can confidently suggest you invest your time in and play with.
CONCLUSION
So there you have it, the best and most accurate Adelamyth tier list. We encourage you to go through it a few times until you grasp it entirely and then construct your gameplay style around it.
Please don't hesitate to leave your thoughts, ideas, suggestions, or criticisms about this tier list in the comments below.
You can also bookmark this page and check it out after each patch, so you'll always be aware of any changes.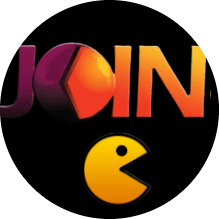 Latest posts by JoinGames Staff
(see all)