Wondering what are the most popular video games right now? or perhaps you want to know what's the #1 video game right now? Well, that's precisely what you'll be able to determine through today's list.
It's true, there's no shortage of amazing games out there, but figuring which ones are the most downloaded and played will for sure is a very daunting task.
That's why today on Joingames, we've put together a ranking of the 10 most popular and trending video games to play right now, so you can jump in and play.
Our rankings are based on monthly active users count, which is the best metric by which any self-respecting list should be ruled? Our list includes every genre out there, from RPGs to first-person shooters to multiplayer battles and fighting games, meaning you definitely shouldn't struggle to find a game to enjoy.
Minecraft
Fortnite
Fall Guys
League of Legends
Counter-Strike: Global Offensive
Valorant
Roblox
Call of Duty: Modern Warfare/Warzone
Grand Theft Auto V
Overwatch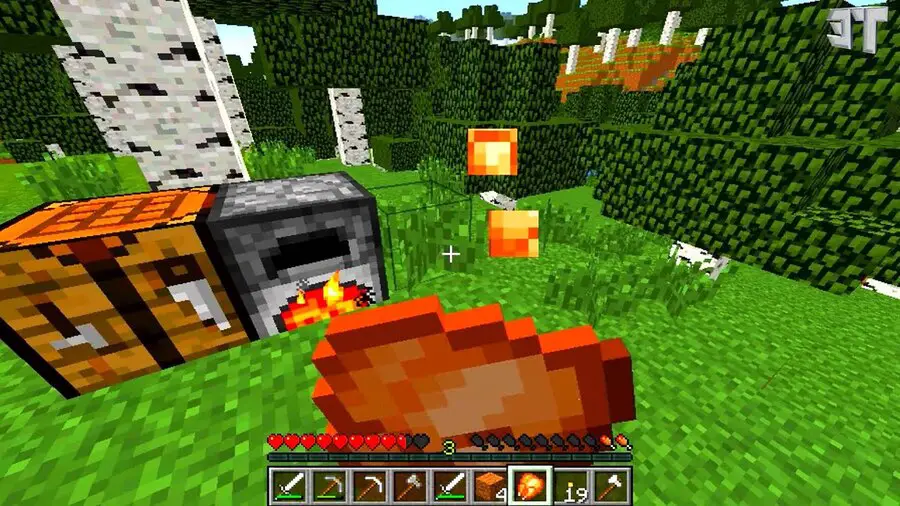 Minecraft
Minecraft – by Mojang Studios
Release Date: 18-12-2011
Genre: Open World, Action game, Sandbox
Ok, so you're probably wondering what's the #1 video game is right now! You might be thinking about Fortnite or PUBG or maybe even Among us. Well, what if we told you that the most popular video game right now is actually Minecraft? Yup and that has been the case for a couple of years.
It's hard to imagine why someone wouldn't fall head over heels over this game, all you have to do is take a quick look at the majestic creations created by the efforts of a lot of gamers block by block. Minecraft is a phenomenon game created by Swedish programmer Markus Persson, who simply enjoyed playing with children's building blocks and got the whole world hooked on it.
Being the perfect game where you and your friends have the most fun, and spend time participating in survival or defense against monsters, some players out there go as far as to build the exact copy of Notre Dame Cathedral or Barad-Dur fortress from "The Lord of the Rings". All goes to showcase how The possibilities of this game are truly limitless, and for that, it gets first place.
If you play Minecraft already, then make sure to check out more of our Minecraft guides such as how to get free Minecoins, Best Minecraft Mods, Minecraft Commands, Minecraft Potions, and also our Minecraft Enchantments chart guide.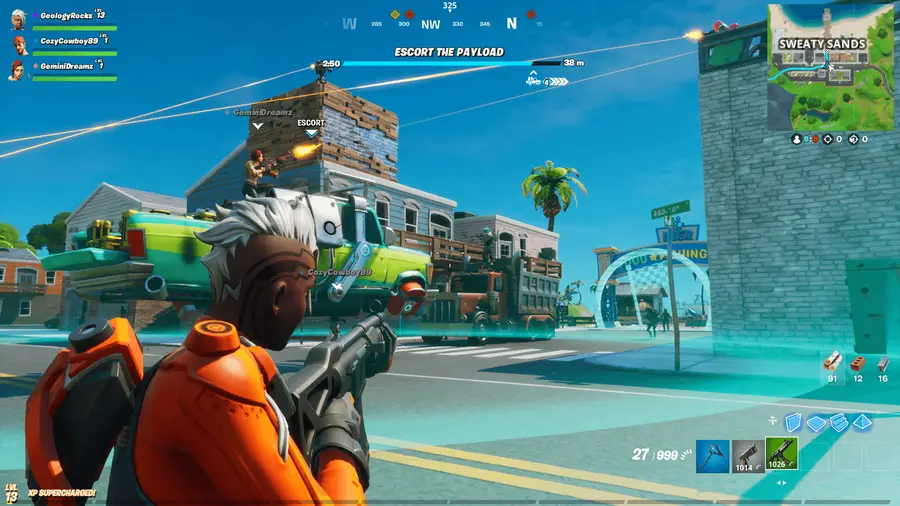 Fortnite
Fortnite – by Epic Games
Release Date: 25-12-2017
Genre: Survival, battle royale, sandbox
Fortnite was originally created as a survival simulator in an open but zombie-inhabited world by Epic Games. In the beginning, players explore, gather resources, and build fortifications to confront hordes of zombies.
It is important to cooperate with other survivors to collect items that will be useful in improving your fort to repel more waves of enemies.
Extensive functionality allows you to edit each wall of your base, place ladders and windows, and add a roof depending on your group's needs. The map is randomly generated each time, increasing Fortnite's replayability.
Also the visual of the game appealed to most kids out there, which in turn made this game take the second spot as the most played and trending game right now.
One more thing, we also cover a bunch of Fortnite guides and tutorials such as how to get free Fortnite skins, free Vbucks, and a Fortnite Shop tracker that's being updated on a daily basis.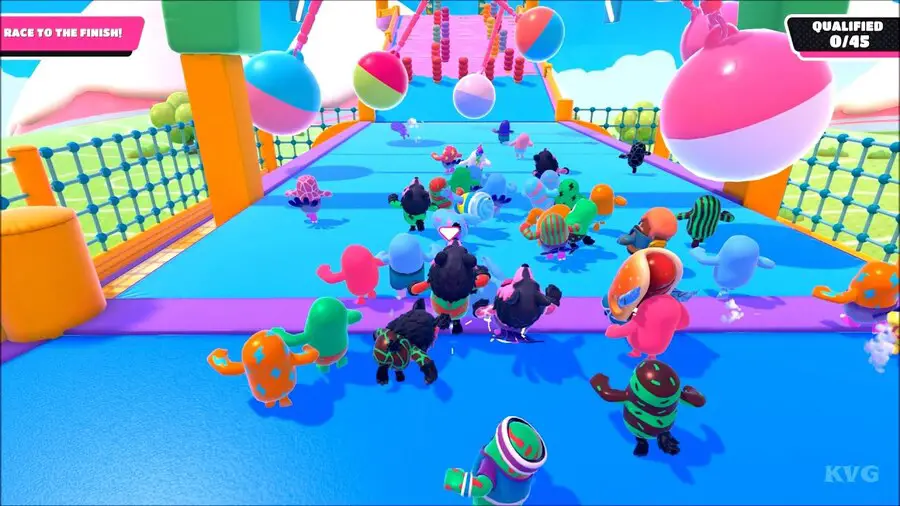 Fall Guys
Fall Guys – by Epic Games
Release Date: 04-12-2020
Genre: Battle Royale, Multiplayer, Platform
A mini-game party game, but with the elimination dynamics of a battle royale. Fall Guys is a fun experience that allows up to 60 players to battle round by round for victory as they fight against the strangest obstacles, overcome unruly competitors and overcome the inflexible laws of physics to avoid humiliation and elimination.
Fall Guys had also recently switched to a free-to-play model, bringing millions of new players to its servers in a matter of hours. such massive popularity played a huge role in it taking the 3rd spot on our list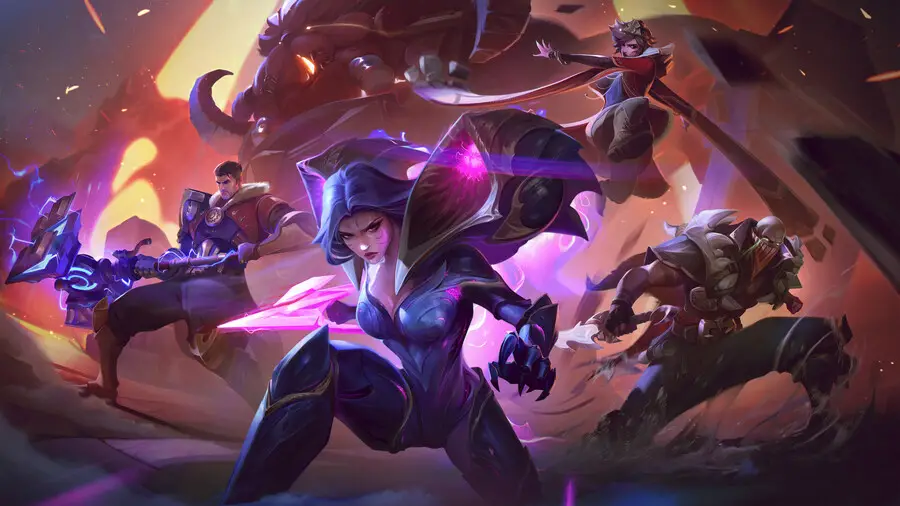 League Of Legends
League of Legends – by Riot Games
Release Date: 27-12-2009
Genre: Multiplayer online battle arena, Action role-playing game
As you'll come to notice, Riot games are to thank for about 35% of the games listed here today, this company made it its goal to create nothing but great games that will manage to take the gaming world by storm. League of Legends is by far its biggest and oldest winner.
Similar to Dota, the game League of Legends is a highly competitive MOBA game where two squads of formidable champions, each boasting a unique design and style, go head-to-head across various maps and modes of battle.
With a constantly expanding line-up of champions, regular game updates and a vivid competitive stage, League of Legends provides a never-ending supply of excitement to gamers from all around the world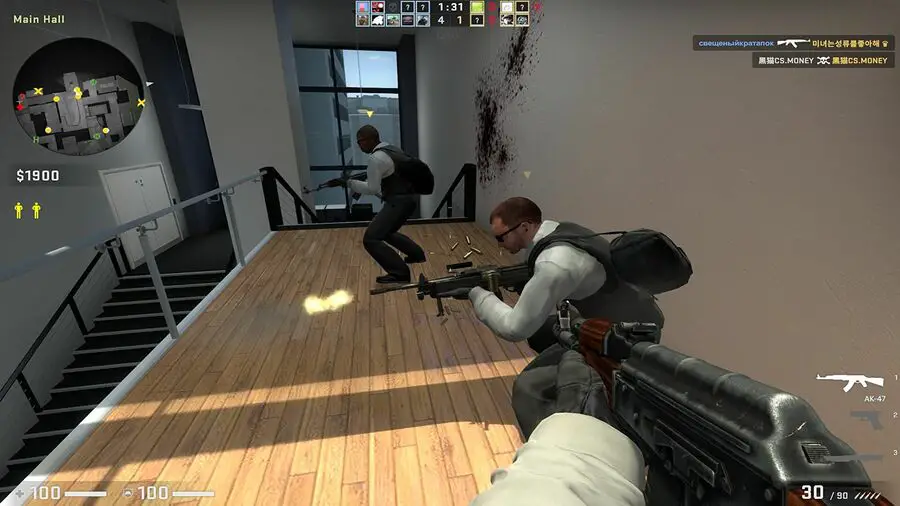 Counter-Strike: Global Offensive
Counter-Strike: Global Offensive – by Valve
Release Date: 21-12-2012
Genre: Shooter game, First-person Shooter
The iconic FPS game, which is older than most gamers out there lol. Counter-Strike: Global Offensive by Valve. Fans of the CS series are hard to please, the previous attempt to modernize the game in its Source version failed.
However, CS: GO made amends by introducing a fresh concept, where teams of attackers and special forces units. The former have fun blowing up and holding hostages, while the latter tries to disarm and free civilians. And sometimes the teams just hold a firefight until the last survivor.
The popularity of CS lies in its simplicity. There is no skill training, there is no need to collect loot, the maps are small, all players start the battle on equal terms, and earn money for new in-game items on their own merit.
Valorant
Valorant – by Riot Games
Release Date: 02-12-2020
Genre: First-person shooter
Another game from Riot Games, Valorant (previously known as Project A) is set on a beautiful alternate Earth in the near future, and it features a unique cast of characters, each with unique abilities with which you can create tactical opportunities to display your weapon expertise against other players in a 5v5 matches.
Valorant succeeded in merging the very best of the hardcore action of titles such as CS: GO alongside the strategic aspect of Overwatch in high-intensity competitive matches with a strong focus on competitive gameplay. It didn't take it long to become one of the most popular FPS games in recent years, and that's why it deserved a spot on our list today.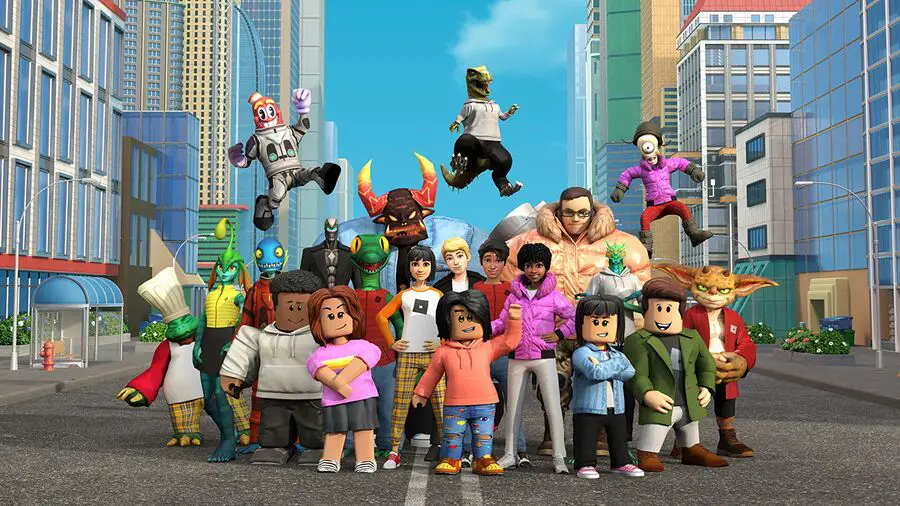 ROBLOX – by Roblox Corporation
Release Date: 27-12-2006
Genre: First-person Shooter, Massively multiplayer online Sandbox game
With intense multiplayer games and a sophisticated game-building tool, Roblox offers diversity, creativity, competitiveness, and networking, much of it for free. In fact, some people are even earning money on Roblox.
Roblox is an online gaming platform where you can play video games designed by other users and create and share your own games using Roblox's proprietary game development tool. Once you join, you can play a variety of games, develop and share your creations, and interact with other players, all for free.
Among the most popular Roblox games are Shindo Life, Adopt Me!, Da Hood, Funky Friday, and Ro Ghoul, and the list goes on and on, all of these games have had billions of hits from players.
While some of these games are free to play, others require a fee and you'll most likely need Robux, which is the Roblox's main currency with wich you can pay for games fee, subscribe to Roblox Premium, and other stuff. feel free to check our free Robux methods guide, it'll help you grab some Robux in a matter of minutes.
This massive diversity and creativity made Roblox a favorite pick to almost all types of players, even then older ones. making it worthy of a spot on our popular games of the year list.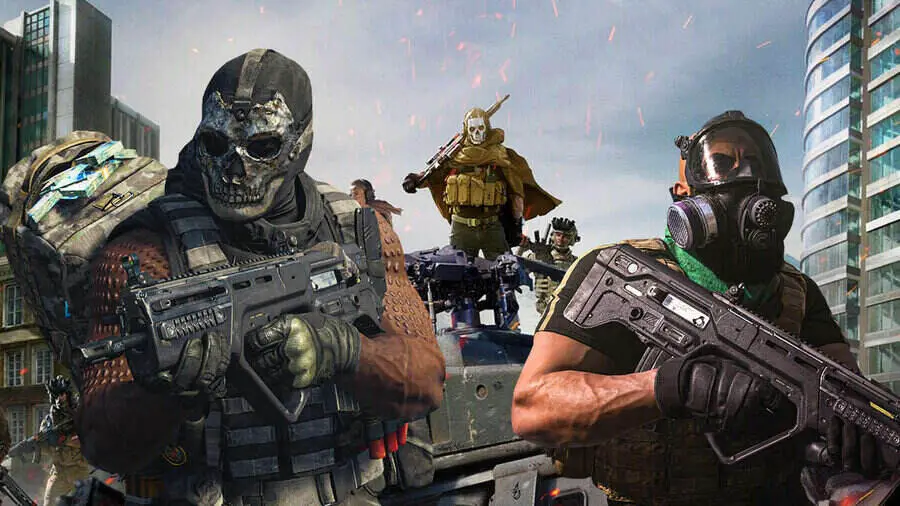 Call of Duty: Modern Warfare/Warzone
Call of Duty: Modern Warfare/Warzone – by Activision
Release Date: 25-12-2019
Genre: First-person shooter, battle royale
Call of Duty: Modern Warfare, more commonly known as CoDMW, is a first-person shooter game and one of the best-selling titles in the Call of Duty game franchise every year. Modern Warfare is the sixteenth installment of the series and has been developed by the Infinity Ward studio as a Modern Warfare remake.
Call of Duty: Modern Warfare is based on tactical decisions, where the player will be ranked and given a score at the end of each game level. You will have to quickly observe if the NPCs in the scenario are enemies or not, the overall score will be based on how many enemies the player wounds or eliminates.
What made this game make the list of the most popular games right now is none other than its massive appeal to all the FPS fans out there, in addition to its strict rules against cheaters or hackers.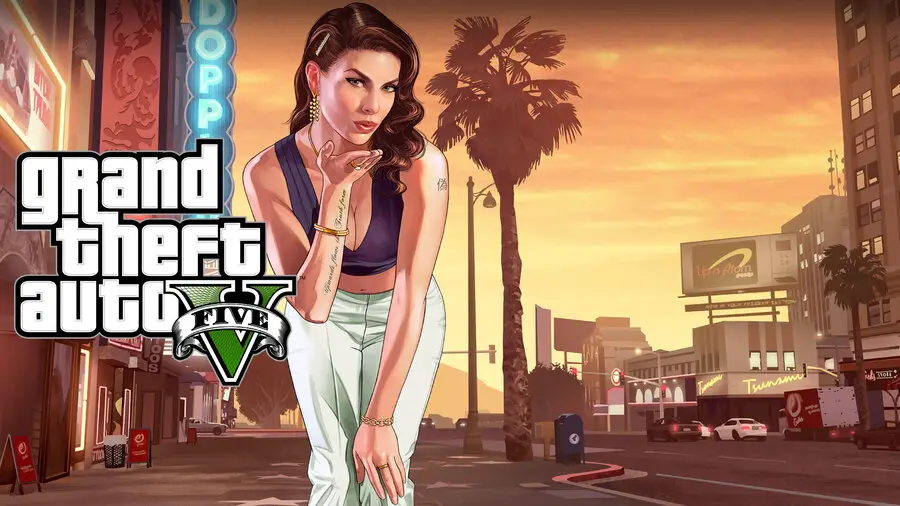 Grand Theft Auto V
Grand Theft Auto V – by Rockstar Games
Release Date: 17-12-2013
Genre: Action-adventure game, Racing video game
Rockstar's creation remains one of the best-selling and most popular games for almost 5 years – GTA Online. The game astonishes you from the very beginning, offering you one-of-a-kind gameplay you won't find anywhere else.
Its plot is also of great interest, it is well designed, and by walking around the city you can find references to the previous installments. For the first time in the game series, the storyline will be passed not by one character, but by three at a time. The game was rated 96 out of 100 on Metacritic, which not every game can claim.
If you play Grand Theft Auto V already, then make sure to take a look at out at our other GTA 5 guides such as our list of the best GTA 5 Mods, Easter Eggs, Band also our GTA 5 cheats list.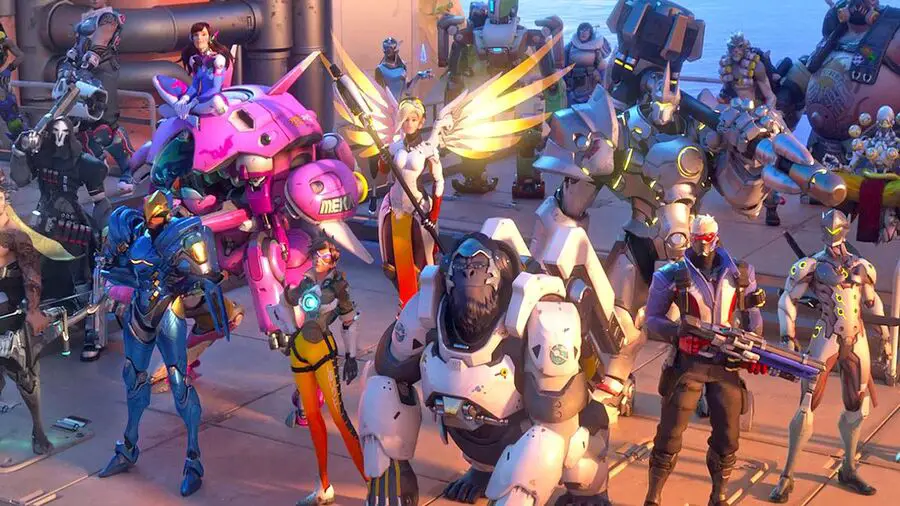 OVERWATCH
Overwatch – by Blizzard Entertainment
Release Date: 04-12-2016
Genre: Battle Royale, First-person shooter
A relatively new project by Blizzard Entertainment, which came out in 2016 and stood out because it had nothing to do with the company's three main franchises. Overwatch is an online first-person shooter in which players are divided into two teams of six and engage each other in combat.
At the beginning of the battle, players will have to make a choice of one of a variety of characters, which are divided into three classes, which is cool since it won't force you into sticking to one role as other games do. The game has a lot of different modes that will not get bored and bring a lot of variety.
And there you have it, our complete rundown of the most popular games right now. If you have a favorite game that isn't mentioned here, feel free to leave us a comment and let us know why it should have made the list!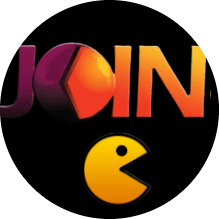 Latest posts by JoinGames Staff
(see all)