On the hunt for the most reliable and up-to-date Call Of Antia tier list, or perhaps you want to discover the best heroes in Call Of Antia? Well, that's precisely what you'll be able to determine through today's guide. And as a bonus, we'll also show you the right way to perform a Call Of Antia Reroll and get off to a decent start.
The only way to ensure victory in this popular RPG puzzle game is by grabbing the most notable and valuable team characters. However, with more than 45 playable heroes, figuring out which ones are settled for might be confusing.
That's why today on Joingames.net, we've done the heavy lifting on your behalf and came up with what we humbly think is the most accurate Call Of Antia tier list.
If you're brand new to the game, you should read on, as this will help you get off to the right foot, and even if you're a long-time player, you'll still find our rankings very helpful.
Oh, and if you found this helpful, we have loads more content just like this, including our Undead World tier list, Guilty Gear Strive tier list, Dislyte tier list, and Destiny Child tier list. These are must-check if you're into gacha games.
Call Of Antia Tier List: Best Heroes [October 2022]
Before we jump right in, let's give you an overview of our thought process. Below we have compiled a comprehensive set of Heroes categorized into several different ranks, from the strongest and most essential down to the ones that are not worth your time.
Of course, we also keep adapting our rankings regularly according to the current meta and some feedback from our gacha community. We keep on including many new heroes once they are released.

Call Of Antia S Tier List: [5 & 4 Stars Heroes]
Cathbad
Mytus
Aldin
Valencia
Irilia
Wu-Kong
Palmyra
Idritha
Malfort
Kharma
Isadora
Colette
Garabeth
Cynthia

Call Of Antia A Tier List
Mytus
Wu-Kong
Valencia
Cynthia
Cathbad
Idritha
Malfort
Aldin
Palmyra
Colette
Kharma
Isadora
Irilia
Garabeth

Call Of Antia B Tier List
Katlyn
Rebecca
Gwenda
Theodor
Reginald
Kalani
Damon
Rosie
Zong-Hao
Hightowe
The Survivor
Fiona
Lupita
Pearl
Sho-Min
Morella
Silvia
Fabula
Lynn
Harek

Call Of Antia C Tier List
Cassandra
Jacob
Morgan
Miriam
Snafe
Bruno
Belle
Sammy
Pu-Feng
Aahoo
Sarona
Francis
Fei-Yun
Venus
Percibel
Tigroth
Serapus
Zoser
Meena
Roland
That's everything you need to know about the complete rankings of Call Of Antia's best heroes; time to hop on a new server and try them out for yourself.
While you're at it, please be sure to browse more tier lists to learn about our character rankings for similar games tier lists: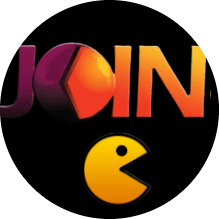 Latest posts by JoinGames Staff
(see all)