On the lookout for a Blue Archive tier list that's up to date with the latest meta changes? Well, you've come to the right place. The same guys who came up with Maplestory M, Konosuba: Fantastic Days, Also released Blue Archive in February 2021. It didn't take long for this RPG gacha game to land a spot on the top chart of the best free mobile games.
The global version of the game features over 100 playable characters, and figuring out which ones are the best will be time-consuming. For that reason, Our JoinGames staff put together the ultimate Blue Archive level list, which profiles the absolute best characters of the bunch, so that you can get down to the nitty-gritty of battling the baddies.
Also, with new Units being added to the game from time to time, it is a good idea to bookmark this page so that you always get all the latest intel to keep you up-to-date and fully immersed in the world of the Blue Archive.
Also, make it a point to look at our Blue Archive codes if you fancy some free in-game rewards. Oh, and if you found this helpful, we have loads more content just like this, including our Undead World tier list, Guilty Gear Strive tier list, Dislyte tier list, and Destiny Child tier list.
We also have heaps more free stuff up for grabs, such as our WWE SuperCard QR codes, Cookie Run: Kingdom codes, Kahoot Pin codes, Redecor Codes, and more.
Blue Archive Tier List: Best Units Ranked [October 2022]
Whether a beginner or a pro, our Blue Archive tier list will provide you with everything you need to go from being a noob to carrying your entire team sweat-free.
All Blue Archive Units listed below are ranked under five different tiers, explained as follows:
S-Tier: (OP Characters) These are arguably the best characters in Blue Archive, at least for the current patch. It would help if you focused on getting them and upgrading them to their full potential when you get a chance.
A-Tier: (Solid Characters) These are excellent units that you can use to help you win almost all of your battles. While they aren't as strong OP as the S-tier characters, they're worth playing with.
B-Tier: (Good characters) Tier B is mainly occupied by the average Blue Archive units. These characters aren't as powerful but not entirely worthless, so that you can use some of them in your team's comp. By all means, don't expect to win all your quests easily.
C-Tier: (Below average) C-Tier characters are marginally inferior to the one listed in the previous tier, primarily because these Blue Archive characters don't stand out at all, yet they remain usable. Avoid spending your resources on upgrading them too much.
D-Tier: (Weak characters) You want to avoid using these picks, as they are not that good. However, if you are starting and have nothing else to play, you can use them, but don't invest too much in them.

Blue Archive S Tier List 2022
Iori
Aru
Haruna
Tsubaki
Karin
Alice
Hibiki
These are your best characters in Blue Archive and will be obtained at the earliest possible opportunity.

Blue Archive A Tier List 2022
Shun
Izuna
Kotama
Shun Young
Azusa Swimsuit
Iori Swimsuit
Hifumi
Hina
Hanae
Serina
Karin Bunny Girl
Kotama
Momoi
Midori
Yuuka
Shiroko
Chise
Shun
Serina
Nonomi
While not as OP as the S-tier units, they are considered some of the strongest characters in the game and will help you overcome quests and dungeons without much hassle.

Blue Archive B Tier List 2022
Yuzu
Fuuka
Tsurugi
Hina Swimsuit
Serika
Mashiro Swimsuit
Ayane
Utaha
Saya
Hare
Koharu
Serika
Shiroko Riding
Cherino
Azusa
Sumire
Akari
Neru Bunny Girl
Pina
Hoshino
Junko
Saya Casual
These characters are not quite as powerful as those in previous tiers, yet they are still relatively solid and will enable you to clear most of the content without too much difficulty.

Blue Archive C Tier List 2022
Izumi Swimsuit
Suzumi
Hasumi
Neru
Yoshimi
Tsurugi Swimsuit
Maki
Kirino
Haruka
Chinatsu
Izumi
Mutsuki
Eimi
Nodoka
Kotori
Say to Blue Archive's very weakest characters; while they genuinely suck, they still help clear most of the content for you, especially if you put more effort into strategy and upgrading them, though it may not really pay off.

Blue Archive D Tier List 2022
Hanako
Shizuko
Juri
Asuna
Hifumi Swimsuit
Mashiro
Kayoko
Asuna Bunny Girl
These units, by far, are the worst in Blue Archive; if you're taking the game seriously, you should avoid picking them. However, if you are starting and have nothing else to play, you can use them, but don't invest too much in them.
This was all regarding our Blue Archivetier list. We sincerely hope it will be of great help to you in picking out the correct characters. But please note that the entire list is based on our personal preferences and gameplay.
Therefore, it is likely that you may find the rankings of some of the characters to be unusual.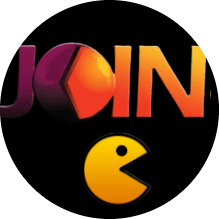 Latest posts by JoinGames Staff
(see all)