Destiny Child is a game that falls into the Gacha genre and is only available on mobile devices. The game was launched only on Google Play and Apple's App Store but is also playable on PC using emulators. The game allows players to collect in-game character cards, also called" Children," to engage in four unique game modes.
The global version of Destiny Child was released in 2018, and, as of today, players can access PvP, PvE, Raid, and World boss events. The list of playable characters is quite long. Therefore, we've put together our Destiny Child Tier List to give you a general idea of each child or character you'll want to play with.
DESTINY CHILD TIER LIST [October 2022]
Destiny Child has a long list of characters, and each child has pros and cons, which diversify into four game modes. That's why today at Joingames, we will be ranking Destiny Child characters in the form of a Tier List, based on how well or poorly they perform in each game mode.


DESTINY CHILD S TIER LIST
All characters belonging to the S Tier are the best in Destiny Child. Additionally, all the children listed below are outstanding, whether PvE, PvP, Raid, or World Boss events.
They will make you dominate your opponents and secure the most victories in your favor. You choose any character from this S tier list, and your opponents will rage quit nine times out of ten.


DESTINY CHILD A TIER LIST
Eve
Bathory
Syrinx
Thanatos
Bastet
Siren
Maat
Thisbe
The children featured in our A Tier List are great but not the best in the game. They still outperform some characters in the S Tier List However; they still fall behind in at least one game mode. That doesn't mean you should skip the secondary cards you get from A Tier List.
Not all Tier S characters are easily obtainable. Therefore, it would be wise to continue playing and upgrading A-level Child cards than discard them in the hope of getting an S-level one. If you have already played Destiny Child, you will understand the gist.


DESTINY CHILD B TIER LIST
Nicole
Leda
Abaddon
Mafdet
Jacheongbi
Deino
Bes
Pantleon
Elizabeth
Krapmus
Rita
Khepri
Tamamo
Daphnis
Tiamat
Hildr
Ayane
Athena
Demeter
Frey
All the children that belong to our B-tier List are a bit of a letdown. Some of the characters listed above are exceptionally great in at least one game mode. However, you will notice the skewing in their performance or the inefficiency when you play them in a game mode for which they are not meant to play.


DESTINY CHILD C TIER LIST
Eochaid
Mars
Aria
Epona
Tyrving
Jupiter
Leo
Eshu
Cain
Wodan
Banshee
Racoon
Skiing Eshu
Ailill
Lista
Brownie
Giltine
Makoto
Rusalka
Rose
Failnaught
Kasumi
Moa
Luna
Kubaba
Iphis
Miku
Katherine
Durandal
Dave
Ziva
Midas
Anemone
Cleopatra
Serval
Myrina
Davi
Metis
Hades
Medb
Palla
Olga
Bari
Annie
Isolde
Calypso
Most, if not all, of the children in this Destiny Child C Tier List, are wasting time. They have below-average performance and are easily defeated by upgraded card opponents or Childs that belong to our S, A, and B Tier lists.
To play a Child from the C-tier roster, we strongly advise you to keep playing with only one character from the roster and upgrade it to the max. This is the only way to increase your chances of winning and out-dueling enemies.


DESTINY CHILD D TIER LIST
Nirrti
Sidhe
Honoka
Limos
Mammon
Nine
Naias
Venus
Hestia
Neamhain
Keino
Pan
Rin
Nusi
Fei
Doryeong
Morgan
Luin
Verdelet
Astoreth
Billy
Catherine
Sytry
Babel
Diablo
Werewolf
Brigid
Ganesha
99% of our D Tier List children are utterly worthless when playing PvE, PvP, Raid, or World Boss events. In the current meta, they severely lack the skills to succeed successfully in all four game modes.
All of the characters on this Tier List need some serious balancing for most players to be able to use them. Therefore, we strongly urge you to stay away from children under this Tier for now.
Now that you know all about Destiny Child Tier List, which child do you intend to play with, will you choose our favorites mentioned above, or have you already picked your favorite characters in mind? Let us know your thoughts in the comments section below.
While you're at it, please be sure to browse more tier lists to learn about our character rankings for similar games tier lists: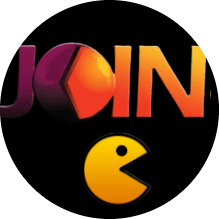 Latest posts by JoinGames Staff
(see all)