Our Alchemy Stars tier list will eliminate all of your doubts about which Alchemy Stars characters are the most ideal to choose and build into your team. We'll be going over the best characters for each class and why they're the absolute best right now. That way, you can spend less time grinding stats and more time enjoying the game while building your dream team.
Alchemy Stars is a game that everyone should at least try once, as it provides an endless amount of fun and enjoyment for all gacha games fans.
However, whether you're a newcomer to the game or even an expert, keeping track of which characters to build is exhausting and time-consuming.
With over 148 characters in the game, most players struggle to decide which character to pick and invest in. That's why today on JoinGames, we've taken it upon ourselves to do all that heavy work on your behalf, and we eventually came up with what we believe is the most accurate and up-to-date Alchemy Stars tier list.
What Is Alchemy Stars?
First, here is a small recap of what Alchemy Stars is and what it evolves around. Made by the famous  Tencent Games, Alchemy Stars is a beautiful turn-based strategy RPG with a unique plot.
The story takes place 17 years since the Eclipsites waged war against Astra, a war that left the country destroyed and on the brink of extinction. Only the Aurorians remained, and you, the last surviving Caelestite and the last ancient colossus were tasked with forming a mighty force of Aurorians with unique elemental powers and skills.
You then embark on a challenging journey of many quests to defeat the Eclipsites and uncover the absolute truth behind the disappearance of your people, the Caelestites. Therefore, knowing which Aurorians are most valuable is crucial in whether you succeed or fail in your mission.
Alchemy Stars Tier List: Best Characters [October 2022]
So now that you have a grip on the game and your primary role, let's have some small notes on how the ranking system works in this tier list. Considering the enormous amount of characters in this game and also the
As you will soon notice, we have split this tier list into several tiers, starting with S-tiers, which currently represent the best characters you can pick, and finishing with C-tiers, representing characters we don't recommend anyone to invest in right now.
Now, when it comes to determining which character goes where, a lot comes into play! For example, being a mobile RPG title means that the game receives updates and bus fixes at a faster rate than regular PC games, making it a constantly changing game which also affects the meta of the game and what characters are currently trending and performing well.
Hence, the rank order you see today might very well shift in the next upcoming game update or depending on other reasons. However, the way we have designed this tier list, we made it future-proof by consistently updating it and tweaking the ranks accordingly, based on the ongoing course of the game or the overall trending meta.
Fire Alchemy Stars Tier List
S Tier
Smokey
Giles
Novio
Rouge
Sinsa
Jona
Genevieve
Uriel
Gram
Frostfire
Victoria
Charon
Eicy
A Tier
Istvan
Cordy
Nails
Barbara
Tiny One
Maggie
Brock
Patty & Patsy
Faust
B Tier
Momo & Anzu
Leona
Reggie
Alice
Regina
Chandra
Brock
C Tier
Benny & Curo
Joanie
Pepi
Sork & Bekk
Chainsaw Rick
Joanie Boom
Taki
Thunder Alchemy Stars Tier List 2022
S Tier
Tessa
Amemori
Michael
Beverly
Florine
Bonacie
Gronru
Eve
Luke
Irridon
A Tier
Wrath
Revy
Beverly
Vivian
Pittman
Nemesis
Dayna
Erica
Schwartz
Mia
Kafka
B Tier
Hachi & Gin
Nadine
Keating
Ansia
Lilliam
Rabbie
C Tier
Forest Alchemy Stars Tier List 2022
S Tier
Pact
Migard
Uriah
Louise
Pasolo
Hiiro
Odi
Areia
Sikare
Beryl
A Tier
Mythos
Yao
Nikinis
Siobhan
Dawn
Robyn
Cuscuta
Sylva
B Tier
Lenore
Gabriel
Wendy
May
Ophina
Dove
Clover
C Tier
Water Alchemy Stars Tier List 2022
S Tier
Raphael
Kleken
Fleur
Carleen
Bethel
Sharona
Chloe
Philyshy
Bethlehem
Barton
A Tier
Sariel
Regal
Hydrad
Kuma & Pengy
Vice
Allura
Bethlehem
B Tier
Connolly
Jane
Tweety
Constantine
Michenny
Noah
Ms.Blanc
C Tier
White Dwarf
Zoya
Seleucid
Corax
Korgon
How Did We Come Up With This Alchemy Stars Tier List?
Similar to all our previous tier lists, this one has required a lot of research, playtesting, and surveys to create what we deem a solid tier list.
Which we can proudly recommend to our readers. While it's all based on our personal opinions and experiences of playing and testing all in-game characters, we'd still like to share this inside look behind the scenes with you so you can better understand how this tier list came to be.
As usual, the very first thing we do before reaching any decision is to intensely play the game and become familiar with its story and gameplay mechanics.
This gives us an insider's view of what the usual player goes through from the moment they first install the game until reaching its final step.
On top of all the testing we do, we also undertake a reasonably long journey of examining, searching, and snooping around what the best players in the game are doing at the moment, as well as checking out all the game's official online platforms such as the official Facebook page, Fandom, Reddit and Discord server.
All this is so we can form a conclusive opinion on what's going on in the game and which characters we can confidently suggest to you.
Summary
This wraps up our Alchemy Stars tier list for today; we recommend you go through it a few times until you get a clear sense of what would work best for you.
Creating this tier list has taken us a lot of time and energy, so it would mean a lot to us if you could please share your feedback, suggestions, ideas, or criticisms below.
While you're at it, you can also bookmark this page to quickly come back after each game update to keep up with everything that might have changed.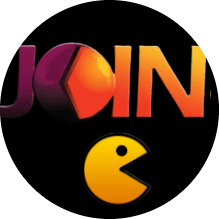 Latest posts by JoinGames Staff
(see all)