Are you new to Epic Fantasy and don't know which heroes to pick? Don't worry; our Epic Fantasy tier list will make it easier to categorize all heroes and see which are the best ones in the current meta so you can benefit from and play them.
Nearly everything in this game is innovative and refreshing. The combat is much more immersive than most other Gacha games, and the original soundtrack is fantastic.
However, with the massive number of characters the game contains, it's hard for new and experienced players to track which heroes are valuable and which ones have less chance of getting them to the end goal of defeating the final boss.
That's why today on JoinGames, we've taken it upon ourselves to do all the necessary research and testing to come up with what we feel is an accurate and up-to-date Epic Fantasy tier list that should prove helpful to all players.
What Is Epic Fantasy?
First, let's take a look at what Epic Fantasy is! Made by the developers of the Cravemob studio, Epic Fantasy is an exciting role-playing game with a Gacha-like style. In addition to its super user-friendly game mechanics, the game is complemented by some epic soundtracks, powerful characters, and stunning graphics.
To successfully win the game and save the world from the ancient forces of evil, you'll need to collect a variety of exciting and powerful heroes from whom you can form strong squads to defeat your enemies.
Depending on the characteristics and classes of the heroes you choose, you will have to develop your combat strategy, engage in combat in both PvE and PvP modes, and get significant power-up resources. Therefore, choosing the right heroes plays a fundamental role in winning or losing the game.
Epic Fantasy Tier List: Best Heroes [October 2022]
Now that you have a better understanding of what the story of the game evolves around and what is your primary role as a player, it's time to dive into some of the ranking factors of our Epic Fantasy tier list.
With over 150  characters out there, choosing the right ones is not easy, especially when the meta of this game keeps changing from patch to patch or whenever some new hero is trending.
As you'll discover shortly, we've classified all the heroes in this game into different ranks based on their overall popularity and performance. We are starting with top S-tier heroes and ending our list with the C-tier group.
This way, you can form an opinion more quickly and decide which heroes better suit your goal and playing style. It's worth noting that due to the frequent amount of updates and balance changes this game receives, some of our picks for today may drop or go up in rank, but you don't have to worry about that as we do our best to keep the best list up-to-date and running.
Epic Fantasy S Tier List 2022
Libra
Gland
Hera
Okasio
Dike
These are by far the best Epic Fantasy heroes at the moment. They'll be fantastic in any mode you put them through, whether it's PVE or PVP. Your main priority is obtaining these heroes and investing in them as soon as possible.
Epic Fantasy A Tier List 2022
While not as strong as the S-tiers, the A-tier group are still great Epic Fantasy heroes; whenever you cannot get your hands on an S-tier, these should be the next best option.
Epic Fantasy B Tier List 2022
Aria
Karma
Reinhardt
Julia
Jade
Elizabeth
Arhard
Crystal
B-tier heroes are not the worst characters but not the best either. They depend entirely on how you play them and how much resources you invest in them. However, they can still be helpful occasionally and in team compositions.
Epic Fantasy C Tier List 2022
We recommend waiting on playing or investing in these heroes, as they're not worth it in the current meta.
How Did We Come Up With This Epic Fantasy Tier List?
Like all our previous tier lists, this list has taken a lot of extensive research, playtesting, and examination to create what we believe is a solid tier list. One that we are proud to recommend to our readers.
While it's all grounded on our personal views and experiences from playing and testing all in-game characters, we'd still like to provide you with this glimpse behind the scenes so you can better comprehend how this tier list came to be.
As always, the first thing we do before deciding is to play the game extensively and get familiar with its story and gameplay mechanics.
This gives us an in-depth look at what the usual player will be going through from the minute they first install the game until they reach their final goal.
Beyond all the testing we do, we also conduct a relatively long trip of researching and snooping around into what the best players in the game are currently playing, as well as checking out all of the game's official online platforms, such as the official Facebook page, Reddit, and the Discord server.
All for us to reach a conclusion and a convincing decision on the game's current course and which heroes we can comfortably advise you to play.
Summary
This concludes our Epic Fantasy tier list for today; we highly encourage you to run through it a few times until you get a clear sense of what will work for you best.
It took us a lot of thought and energy to create this tier list, so it would mean a lot to us if you could share your feedback, suggestions, ideas, or criticisms below.
While you're at it, you might also want to bookmark this page to quickly check back after each game update to keep up with whatever may have changed.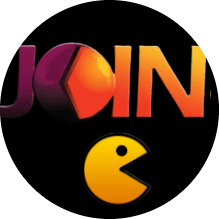 Latest posts by JoinGames Staff
(see all)