Since you're reading this, we can only assume that you're on the hunt for the most accurate and up-to-date Rise of Kingdoms tier list, or perhaps you'd like to discover the best commanders in Rise of Kingdom at the moment? Luckily for you, that's precisely what you'll be able to find out through today's guide.
Rise of Kingdoms (ROK) features 28 legendary and epic commanders so far, from which you can choose one to help you conquer the world. However, whether you're a veteran of the game or a newbie, selecting a top commander to invest your sculpt and resources in can be pretty mind-boggling.
That's why today on JoinGames, we've taken it upon ourselves to do all the heavy lifting on your behalf and come up with what we believe is the most accurate and future-proof Rise of Kingdoms Tier List.
What Is Rise of Kingdoms?
Before we dive into our main subject, let's have a small recap of what the is the story behind this interesting real-time strategy game.
Rise of Kingdoms is most often described as a robust pay-to-win game in which free-to-play players have no chance to compete. While this statement may be partially correct, the game still provides an excellent space for all players who want to enjoy the outstanding gameplay of Rise of Kingdoms to the fullest without wasting their hard-earned money.
Made by Lilith Games, Rise of Kingdoms is a 4x real-time strategy and multiplayer game that offers many specific ways for F2P players to have fun and be competitive in the game.
The game takes place in a fantasy realm where your ultimate goal is to expand your city, upgrade your town hall to gain access to new structures and features, and grow your armies by training troops in multiple military facilities.
So, to be successful in your quest to conquer the world, you must choose the best commanders available.
Rise of Kingdoms Tier List: Best Commanders [October 2022]
By now, we're sure you have some understanding of the game's history and what your goal should be. As well as how important it is to make the right decision when it comes to choosing your commanders in Rise of Kingdoms.
Therefore, we will list all the commanders in the game, starting from the very top (S-tier) to the bottom (D-tier). So you can get a better understanding of which ones are the most impactful and which ones you should do your best to steer clear of, at least for now.
Many factors go into deciding which are top tier and which are lower—for example, the current state of the game and the fact that it's constantly being updated.
Many of today's listed picks may go up or down in level during the next patch. However, rest assured that our tier list is made forward-thinking since we constantly monitor all changes in the game and adjust our tier list accordingly.
Also, we make sure to include any new characters that may be released in the future, so with that aside, let's dive into our Rise of Kingdoms tier list.

Rise of Kingdoms S Tier List 2022
Artemisia I
Ramesses II
Nebuchadnezzar II
Yi Sun-sin
Attila
Chandragupta
Zenobia
Guan Yu

Rise of Kingdoms A Tier List 2022
Theodora
Cyrus the Great
Yi Seong-Gye
Takeda Shingen
Harald
Genghis Khan
William I
Richard I
Edward of Woodstock
Charles Martel
Alexander the Great

Rise of Kingdoms B Tier List 2022
Moctezuma
Constantine I
Leonidas I
Cao Cao
Mehmed II
Mulan
Frederick I
Aethelflaed

Rise of Kingdoms C Tier List 2022
Lu Bu
Trajan
Hannibal Barca
Tomyris
Saladin
Wu Zetian
El Cid

Rise of Kingdoms D Tier List 2022
Julius Caesar
Minamoto no Yoshitsune
Seondeok
Cleopatra VII
Ishida Mitsunari
How Did We Come Up With This Rise of Kingdoms Tier List?
How we compiled this tier list did not deviate far from our usual pattern of conducting our research and games testing before eventually publishing a tier list.
We feel it's essential to explain how this tier list came about; this way, it can have somewhat of credibility that you can relate to and let you know that it's not just another knock-off copy-pasta on the internet.
So our list is the sum up of an exhaustive mixture of hours spent playing the game, testing everything we've read and learned about, and referencing every patch note of the game's latest updates.
All of this is coupled with browsing every major platform like Reddit and the game's official Facebook page, in addition to checking out what the top players are rocking to dominate the game, all to determine which are the most talked about commanders.
Summary
This wraps up our Rise of Kingdoms tier list guide; we hope it is as fun and valuable for you to try as it was for us to make. We understand that some of you guys may disagree or have different opinions about this list, and that's Okay!
However, we highly encourage you to share your thoughts and feedback as much as possible.
Also, please don't hesitate to let us know what you think, and if you have any suggestions or ideas of other game tier lists that you wish to see, we are more than happy to serve you.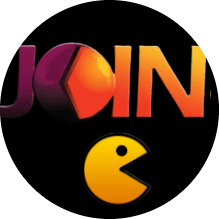 Latest posts by JoinGames Staff
(see all)