So you wanna know about the best Assetto Corsa mods? Assetto Corsa is one of the most thrilling driving sim games ever made. When it comes to the extremely realistic physics and visual graphics, it is definitely in a class of its own, Assetto Corsa is a title that was released back in 2014, and one of the reasons it has lasted this long, besides being a beautiful sim racing game, is because of its huge modding community.
The game has a few hundred mods, offering every player a taste of what they prefer the most, whether it's speed, new cars, tracks, or more speed. However, the huge amount of mods out there makes it an impossible mission to go through all of them and pick the right ones for you.
That's why today on JoinGames, we've done all the searching, and filtering and came up with this list of what we think are the best Assetto Corsa mods.
These mods are the ones that we believe every true Assetto Corsa fan should install and use. As they cover a wide variety of ground from cars to tracks to apps to weather features and plenty of other aspects.
Here are the best Assetto Corsa mods:
Content Manager
Race Essentials
RSS GT Pack
RSS Formula Hybrid
Goria Thun
Ford Legends
Targa Florio
VRC Revenga
V8 Super Cars
Aston Martin DBR9
Sachsenring
Formula MAD
Content Manager
The first mod on our list is Content Manager, it's a pretty basic mod and many will say it's pretty self-explanatory, but if you're new to the Corsa scene you probably don't know what it is, Content Manager is basically an Assetto Corsa launcher or UI to be a little more accurate.
Essentially the default launcher that you normally get in stock Assetto Corsa is quite bad and it's a bit out-of-date and very clumsy, whereas Content Manager sort of comes in and cleans everything up, makes everything nice and straightforward, and allows you to install mods very easily,
Once installed, you can download any mod from a website and simply drag and drop it into the content manager and then you are done! Everything is nicely layered out and very clear. We believe this Content Manager mod is an important asset to have.
Sidekick
Think of Sidekick as it's your hood's way of communicating with you, providing you with all the information you need when driving. The new interface may look confusing at the beginning, but don't worry, once you master it you'll be able to navigate through it unconsciously.
Essentially, Sidekick is an application that provides important information in a small and slightly less cluttered format. It starts very simply, the user interface consists of five customizable fields which include: time information, lap delta current, lap and position fuel, and tires. Each section can be personalized by simply hovering over them.
To install sidekick it's fairly simple once you have downloaded the file open it and extract its contents to your Assetto Corsa folder, then on your game's menu go to settings, general, and activate your Sidekick application, then go to your app drawer and find your Sidekick then you are able to see through your lap information, your lap Delta, also your lap in position then fuel information and finally your tires information.
In addition, Sidekick comes equipped with a tool that you can use to change certain display properties of the Sidekick app.
RSS GT Pack
Next up we have the Sim Studios RSS GT Pack, it goes without saying that Race Sim Studio is the absolute craftsman behind some of the best mods that Corsa has seen.
Although GT Pack is a paired mod, it is going to be worth every cent you throw into it. With the RSS GT Pack, you get six cars, all complete with excellent physics, brilliant texture quality, and ear-splitting bellied.
While we don't have GT1 in real-life racing anymore, which is a shame because it's one of the most beautiful race cars ever, it's nice to know that Race Sim Studio remembers the good old days of GT1 and has therefore created this brilliant pack.
So much love and detail have gone into making this mod so it's only fair that it requires quite a bit of skill to drive these cars, you simply can't go into a corner and put your foot down as you can in a GT3 car, No! You have to be really cautious.
Goria Thun
Goria Thun is one of the best Assetto Costa track mods, it does not exist in real life, which makes it the greatest fantasy race track ever made. If you can get past the ego of racing only on real tracks, then we strongly recommend you try this race track
It has everything you could expect of a proper track, plus it will give you soo much fun and excitement because it has everything that anybody could want from a racetrack.
VRC Revenga
Revenge r13 is one of the most popular car mods for Assetto Corsa, made by Virtual Racing Cars or VRC to be more precise. Revenge r13 it's is by far one of the best cars to drive in this Sim racing game.
there's not much I can really say about this mod other than it's beautifully textured, it looks beautiful, it sounds amazing and it runs like hell. Now again this is another paired mod, but it's so cheap compared to its total value.
V8 Super Cars
Next, we have an amazing V8 Supercar Pack from V8S Corsa, for its extremely high quality and you will be very surprised to find out that this is a free mod and it comes with five cars, featuring two fords and two Holdens, alongside a Nissan Altima V8 supercar, so whichever side you pick you will mostly feel satisfied.
However, this is not a pack for newcomers. There are no assists with these cars, there are no abs, there's no traction control and it's just a lot of power, not that much downforce, and the squishy meaty thing that is you in the middle. Nevertheless, you're bound to have a good time, that you're going to be coming back to these cars more than you've had though.
Formula MAD
The Formula Mad is by far the greatest mod to ever come out in a set of Corsa. It is so vastly different from anything else that you can download for a set of Corsa. Basically, it's a formula student car, or to put it as simply as possible, it is an infant formula one car that you can take for a ride.
One of the reasons why we think this is the greatest mod to ever happen in a set of Corsa is simply because the people who made this mod also run the real-life formula student racing team so this car is as accurate as you can possibly get, it is extraordinarily good and fun plus it's completely free so go ahead and download it, you won't regret it.
This wraps our list of the best Assetto Corsa mods that we could dig up. So, hopefully, they will not only help you achieve your Formula 1 fantasy but also have fun while doing it.
Before you go, we invite you to subscribe to our newsletter and notifications to stay up to date with our latest Freebies and Giveaways. Also, why not bookmark this page, and drop by from time to time so you don't miss out on any new mods.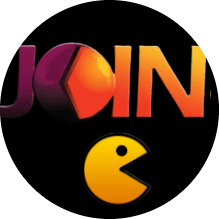 Latest posts by JoinGames Staff
(see all)