What are the best Mount And Blade 2 Bannerlord Mods? That's a good question, if you're into Bannerlord modding, then you've come to the right place! It's quite simple to focus on all the shortcomings of Mount & Blade 2 while it's still in early access, but Bannerlord is both ambitious and sufficiently well-polished, despite the fact that it still has a long way to go.
With all the upcoming huge graphical and general improvements upon final release, Bannerlord might just turn out to be one of the greatest role-playing games of the decade.
The fact that the game is yet in early access has not deterred the modding community from flocking around it. With a huge library of mods to choose from, there's no need to wait for the game's final release to unlock its full potential.
However, with the overwhelming amount of mods out there, picking the right ones for you is not an easy job. It could take you quite a long time, and might even diminish your desire to play the game.
That's why today on JoinGames, we've decided to do all the heavy lifting on your behalf and save you time and came up with a list of the best Mount and Blade 2 Bannerlord mods on the web right now.
The Best Mount And Blade 2 Bannerlord Mods
These are the best Bannerlord mods:
Realistic Battle Mod
True Battle Loot
Fighting Together Relationship
Diplomacy
Pregnancy Control
RTS Camera
Open Source Armory
Bannerlord Tweaks
Detailed Character Creation
Dismemberment
Realistic Battle Mod
Starting our list with one of the best Bannerlord gameplay mods, the Realistic Battle mod does exactly what it says. It brings combat to a more realistic level, where armor and damage are configured and redesigned according to life-like experimental data.
Weapons will attack faster, units parry and block much more, projectile injuries are based on kinetic energy, and ranged weapons use impact and projectile weight simulation.
Also, enhanced AI tactics are now available in the game which makes it even more challenging.
True Battle Loot
If you've ever felt let down by tedious loot drops on the battlefield, True Battle Loot was created to fix that.
The loot drop now looks more realistic, with controlled total loot and an even distribution of loot among your squads and soldiers.
As a leader, you can now control how frequently you scour the battlefield for loot, how much is distributed to your troops, and your companions, and even who does and doesn't get the loot.
Fighting Together Relationship
The Fighting Together relationship provides new opportunities to strengthen or worsen relationships with other lords and clans through joint battles and sieges.
Countless deaths of allied soldiers during the war will greatly diminish the commander's reputation, while a convincing victory over the enemy with minimal casualties will raise the level of mutual respect between allies.
Diplomacy
Not all conflicts need to be resolved with fire and blood. Diplomacy's mission is to provide well-balanced, enjoyable, and creative ways for characters to shape the world, both for the player and for NPCs.
Diplomacy brings more credibility to the world while giving the player the ability to sculpt their world by adding a variety of new features such as non-aggression pacts, alliances, feudal claims, civil war, and more.
Pregnancy Control
The Pregnancy Control mod offers a simple pregnancy system that allows players to decide whether their wife/player will get pregnant or not.
In the "vanilla" version of the game, the protagonist procreates with his or her significant other at random, and the player has no control over this process, but this mod eliminates this inconvenience.
In the dialogue with the husband or wife, the suggestion of making love appears.
Furthermore, a new aspect has been introduced to the game regulating the conception and legitimization of bastards (optional).
RTS Camera
RTS Camera is a visual mod for Bannerlord that provides complimentary cameras and more battle features.
It does so by adding a new camera mode that appears in the game, allowing you to control and monitor combat as in a real-time strategy game with a view from above.
The function is available to players even after the battle has ended. As a bonus, combat can be paused or sped up.
Fully compatible with the Realistic Battle Mod. It neither reads nor writes content to your game saves.
Installing or removing this mod does not affect your game save. So you can use it without the worry that it'll corrupt your save files.
Open Source Armory
Open Source Armory is by far one of the best Bannerlord armor mods that you could implement in your game. It's a one-stop-for-all your armor needs.
Coming with a large mod pack that features over 830 new custom armors, 40 shields, 14 banners, and 17 weapons. Horses are not forgotten either – the author has created 20 custom armor for battle mounts!
Bannerlord Tweaks
As we mentioned earlier, the game is still in its early access phase and requires a lot of tweaking.
Bannerlord Tweaks mod brings a selection of in-game tweaks aimed at enhancing balance and decreasing grind in Bannerlord.
These tweaks are all configurable via the in-game options menu and can be switched off if you chose so.
Detailed Character Creation
Detailed Character Creation is one of the coolest overhaul Bannerlord mods aimed at character manipulation. It enables you to have more control over the visual and characteristic details of your playable character.
It also includes a bundle of customization options, such as weight, builds, age, and the ability to modify NPC appearances!
Dismemberment
As the name suggests, Dismemberment will introduce an element of dismemberment and decapitation to Mount & Blade II: Bannerlord.
Every time a player or an NPC deals a lethal blow in the form of cutting off an enemy's head by taking a left or right swing, there is a big chance that the head will be decapitated.
And there you have it, the best Mount And Blade 2 Bannerlord mods we could get our hands on.
Still, this is but a small selection of what there is to offer. We highly recommend you try some of them for your next playthrough and let us know what you think in the comment section below.
Also, feel free to bookmark this page, and drop by from time to time so you don't miss out on any new mods.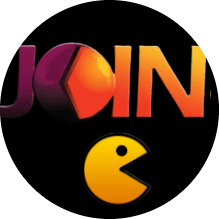 Latest posts by JoinGames Staff
(see all)