So you are looking for the best Terraria mods? Well, look no further, we've got a bunch of those here today. Developed by Re-Logic, Terraria is an amazing action-adventure sandbox game that proved itself as a standalone game, and not just another Minecraft-wanna-be. Terraria takes the familiar sandbox gameplay and pushes it a step further, with a greater focus on combat and adventure that has turned out to be very rewarding.
Terraria is without a doubt one of the most entertaining games to play with mods. Mainly thanks to Re-Logic finally supporting the popular mod manager tModloader, and also, thanks to the passionate and active modding community of Terraria.
This resulted in so many great mods coming out almost every day! However, this makes it quite a daunting task to decide which mods are best suited for your need, especially if you don't know where to look.
That's why today on JoinGames, we've taken it upon ourselves to do all the detective work instead on your behalf, and you and came up with a comprehensive collection of the best Terarria mods out there so far.
Here are the best Terraria mods:
Bismuth
Calamity
Spirit
Elements Awoken
Enigma
GRealm
Leveled
Terraria Overhaul
AlchemistNPC
AFK's PETS and more
Luggage
Creeper, aw man
HERO's Mod
Camping
Bismuth
Terraria will now finally have a class and skill system, which players can grind up by gaining experience from killing mobs. The Bismuth mod adds 8 brand new structures, vampires, benders, NIPs, and even a massive orc invasion event! Mini-games, quests, and more content! Giving the game a much-appreciated diverse feel.
Calamity
Calamity is an all-inclusive mod that completely transforms Terraria into a unique product. It would take a long time to list the new features! New challenges, NIPs, 5 biomes, 4 structures, 24 bosses, 4 mini-bosses, boss-rush, and much, much more! Not to forget the pets, including the cute, furry duo of cat Bear and dog Kendra.
Spirit
Spirit introduces a gigantic addon for a game that will take you at least a week to explore. It features over 1350 items, 200 NIEs, 8 bosses, 6 mini-bosses, 2 events, and 2 biomes.
A standout feature of this mod is the glyph mechanic that improves the character's weapons, for example, a bee glyph covers the hero with honey, regenerates him, and releases bees attacking enemies.
Elements Awoken
Elements Awoken will introduce a lot of fresh content to the game, such as mobs, bosses, quests, NIEs, and much more, as well as a full storyline that players will be guided through systematically throughout their character development.
Enigma
Not to be confused with Legma! Enigma is by far one of our favorite Terarria Qol mods, which seeks to bring in new content that both belong to the game and drastically changes it!
With a brand new class, a new level-up system, a newly added biome, some new ways to use potions, and more, Enigma brings fresh and interesting content to the game. And a whole lot of steampunk, too!
GRealm
GRealm is yet another gameplay mod for Terraria that introduces a diverse array of content to the game, including new enemies, items, blocks, and more! The mod extends to all vanilla levels and covers all difficulty levels!
By installing the mod, you'll obtain new armor, weapons, NIPs, a pre-hardcoded boss, and a huge horde of zombies in the game!
Leveled
Leveled is a mod that comes with a full, new experience system that makes it worthwhile to kill weaker in-game mobs. A character can now swing strength, survivability, magic, and ranged combat! What's more, the game will have an even higher difficulty level.
Terraria Overhaul
Terraria Overhaul is one of the best Terraria graphical mods, as it greatly overhauls core game mechanics, makes melee combat more dynamic, implements realistic ranged weapon handling, and adds flaming projectiles and other gimmicks. Speaking of which, enemies will now leave huge, almost non-removable bloodstains, These will need to be washed away with a water pistol.
AlchemistNPC
Although it's still a work in progress, AlchemistNPC is a must-have content mod that adds 8 NPCs that sell potions, furniture, blocks, gems, music boxes, boss summons, and other fun stuff. On top of all that, many different weapons are being added to the game.
The requirement for spawning the alchemist, the brewer, the coppersmith, and the jeweller is the slaying of the Eye of Cthulhu. For the young brewer to be spawned, the main condition is for the alchemist and the brewer to be alive in the world and on Hard Mode.
AFK's PETS and more
The next mod on our list is by far one of the most downloaded and endorsed Terraria Pet mods out there, AFK's PETS and more was originally intended to introduce only pets to the game but has expanded into much more than just pets.
Now, it adds over 450 pets, thousands of items, 8 boss characters, 11 mini-bosses, and a whole lot more, most of which are often hints to items from other channels. However, if you only want pets, you can enable Lite mode via the mod preferences.
Creeper, aw man
This mod introduces a set of evil creepers into the game, blowing up everything around them. the creepers added come as a set of 3 variants of creepers: Standard, Charged, and Aw Man's exclusive creeper – Stealth Creeper. 1 Pet: An adorable creeper chick that flies off into the night on a phantom! 1 Tile: A jukebox that plays music!
HERO's Mod
HERO's Mod is a very functional Qol mod that not only allows you to heal your character, switch the weather, delete items, teleport, like Cheat Sheet but also to pause time, open the entire map, and turn off the spooning of monsters.
Camping
It is now finally possible to prevent teleports home during a re-entry, thanks to the Camping mod you'll be able to set up a tent and thereby secure a nearby spawn point.
After death, the character can be reborn either at home in bed or a tent. However, it is worth mentioning that the camp should be improved with new tents, campfires, workbenches and other useful things for more convenience.
This sums up our list of the best Terraria mods. We hope you get a chance to browse through some of them and choose the one that suits your taste for your next playthrough.
Before you go, we invite you to subscribe to our newsletter and notifications to stay up to date with our latest Freebies and Giveaways. Bookmark this page too and check back from time to time so you don't miss out on any new mods.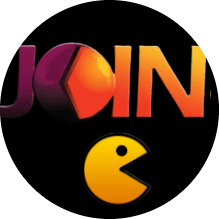 Latest posts by JoinGames Staff
(see all)