Are you looking for the best Blade and Sorcery mods? Look no further, we've got just the right thing for you! Blade & Sorcery is of the best physics-based VR combat simulators for PC that lets you slice, slash and slay your foes. If you've already played Boneworks or any other physics-driven VR fighting game, you'll know what to expect here.
Despite being a three-year-old Early Access game, very few other VR games have been able to mimic the insane and ridiculous fun of sandbox battles that Blade and Sorcery bring to the table.
Not only that, but thanks to a very passionate and active modding community, fans of this game won't have to wait until the full release to enjoy its full potential.
With a massive library of nearly a thousand mods, players are guaranteed to experience a fun and unparalleled sword-fighting VR experience.
So whether you just want to add more weapons, armor, or mechanics to keep things a little fresh, or you want to take your game to a whole new level, there's definitely a mod out there for you.
However, with so many out there, finding the best mods to suit your needs, play style, and overall gameplay can prove to be much harder than expected.
That's why today at JoinGames, we've taken it upon ourselves to do all the heavy lifting on your behalf, and we've compiled this extensive list of the best Blade and Sorcery mods out there.
Here are the best Blade and Sorcery mods:
Pirates Attack
Katana Megapack
Sharp_AI
Crossbows
Medieval MegaPack
Neck Snapper
Death Pit Fortress
The Outer Rim
Super Strength, Speed & Jumping
Helmet Pack for U11
EXTRA ANIMATED U11
Magic Weapon Effects
Slugga's Combat Overhaul
Pirates Attack
The first item on our list is one of our favorite Blade and Sorcery Map mods, Pirates Attack introduces the most accurate sword-fighting VR scenario, as you defend your ship against invading pirates. You'll be able to climb ropes, or fight your foes on tip of the plank! Overall, a great mod to test your swordsmanship skills.
Katana Megapack
Katana Megapack is a must-have weapon mods pack if you wanna add more style and damage to your sword battle shenanigans, it features a wide collection of Japanese swords from multiple time periods. Now you'll get to slice and dice through your enemies as if they were made of butter!
Sharp_AI
Sharp_AI is a Blade and Sorcery gameplay mod that is designed for AI enhancement, Whether you want your in-game battles to be harder and more challenging, or you just wish to enhance the AI experience slightly, this is the right mod to get.
Sharp_AI is an ongoing effort to further improve the combat abilities of B&S NPCs by applying new augmentations to combat AI. This mod also introduces new patterns of behavior for NPCs such as counter-attacking, quick backtracking to dodge the inward attacks, and retaliating after taking a hit.
The existing combat patterns are also greatly enhanced as NPCs will move and attack faster, will not drop weapons as easily, and will have increased stability to resist pushes and kicks.
Crossbows
Crossbows are a great weapon to deter and eliminate your foes from a distance. Thanks to this fantastic weapon mod you'll get to create your own custom and fully operational crossbows. Just retract the wire, insert a bolt, squeeze the trigger and watch your enemies get pierced in their heads.
Medieval MegaPack
Your medieval experience wouldn't be complete without the Medieval MegaPack which contains an arsenal of more than 300 realistic weapons of various European and medieval origins, where each and every weapon has been tailored to reflect how it is actually used in real life, including adapted grip points, item descriptions, and customized damage capabilities.
It's the perfect mod to have if you want to preserve the original flavor of the vanilla experience while having more diversity and immersion.
Death Pit Fortress
Death Pit Fortress is a battle arena constructed with narrow walkways over a dreadful pit, with one and only goal in mind, making your parish, as one small step can spell your death.
This mod offers a raw and ecstatic experience that is as challenging as it is rewarding. Just try your best not to look down and you'll be fine, Hopefully.
The Outer Rim
Are you are looking for a complete game overhaul mod? The Outer Rim is by far the most endorsed mod for Blade & Sorcery with thousands of positive reviews, and it's not hard to see why! It introduces a total transformation of the game making it feel like an episode of the Star Wars series.
This mod introduces a variety of lightsabers and blasters from the Star Wars universe, as well as a bunch of new battlegrounds set in places like Tatooine and Naboo. The Outer Rim is being updated regularly with new maps, weapons, and additional content expanding on its vanilla offerings.
Helmet Pack for U11
This can't be called a full list without some proper Blade & Sorcery armor mods, Helmet Pack is a mod that introduces a bunch of helmets to the game, that you will come to love and appreciate as they offer some well-needed protection while you slash through enemies.
Magic Weapon Effects
We can't ignore the sorcery part of the game for long, after all, it's called Blade & Sorcery. Magic Weapon Effects is an astounding mod that allows you to attach magical and imbuing effects to your weapons, making them more powerful and brazen.
It includes 16 custom weapon effects that can be customized with your own visual effects and sounds. The mod is updated regularly, so you can expect more effects soon.
The animations and sound effects on their own make this a fun mod to try. You'll get explosions erupting from your sword as you swing it in anger at those who defy your dominance, and blast fire or freeze your opponents as you fly across the map, overpowering NPCs all over it.
Slugga's Combat Overhaul
Last but not least, we have a legendary combat mod for Blad & Sorcery. Named after its author, Slugga's Combat Overhaul offers a number of adjustments to the combat aspect of the game with a focus on well-balanced realism.
Making location damage and ragdoll physics more realistic, as well as a variety of other improvements that are guaranteed to make your VR combat experience more realistic and immersive.
The mod is also completely designed to work smoothly with other mods without requiring any patches, giving you more room to expand your testing.
And there you have it, the best Blade and Sorcery mods we could get hold of. Hopefully, these will help you not only achieve your medieval fantasy but have fun while making happen as well.
Before you go, we invite you to kindly subscribe to our newsletter and notifications to stay up to date with our latest Freebies and Giveaways. Also, why not bookmark this page, and drop by from time to time so you don't miss out on any new mods.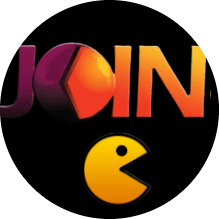 Latest posts by JoinGames Staff
(see all)