Are you looking for the best Fable Anniversary mods? Well, look no more, we've got you covered! Fable Anniversary is a stunning remaster of the original game. It comes completely remastered with HD visuals, audio, and so many additional changes and improvements that will surely be a treat for all devoted fans and first-time players alike!
As is the case with so many great RPG titles out there, once Fable Anniversary was released, a passionate and active modding community was already waiting for it. Giving players of this fantastic game a wide collection of mods that range from new features, character tweaks, and performance enhancements that they can deploy into their gameplay.
So today on JoinGames, we'll be taking you on a journey to discover the best Fable Anniversary mods that exist so far which you can use to take your gameplay to the next level.
Here are the best Fable Anniversary mods:
Fable Anniversary Trainer
Bruises and Bloodied
Facial Tweaks for Hero
Fable Natural Colors
Fable Anniversary- Lag fix
Good Looking
No Aging. No Scars or Bruises
Control Your Appearance
Fable Anniversary Trainer
Fable Anniversary Trainer is a cheat table has many features, but it mainly focuses on 5 sections with their own subsections and dropdown menus. At first glance, it may look complex, but once you go through it a few times, it gets easier. Some of the elements included in the trainer menu are:
Equipment and clothing management with all clothing and weapons.,
Vitals menu that allows you to optimize your HP, Max HP, Mana, and Max Mana.
Alignment stats, age and character abilities, and lastly, customization of objects.
Just remember that you need to have installed Cheat Engine in order to open the file and that a non-cracked version of the game.
Facial Tweaks for Hero
If you think that the hero's facial features look more or less absurd and inappropriate as the main character, then you should get the Facial Tweaks for Hero mod.
This mod lets you mess around with all of Hero's facial markups, including several enhancements and also custom tweaks that you can do yourself to make Hero look less goofy.
Fable Natural Colors
Fable Anniversary already looks beautiful and has stunning visuals, however, the colors in the game seem to be lacking, especially in some particular scenes.
Fable Natural Colors is s simple yet very cool Reshade mod that aims to correct the strange array of colors of the Anniversary release, and in parallel makes this game look more vibrant and full of depth and authenticity.
Fable Anniversary- Lag fix
If you are playing Fable Anniversary on a very old laptop or a low-end pc and want to be able to get much higher FPS than you currently do, then you should absolutely get the Fable Anniversary- Lag fix.
It's a straightforward mod that will considerably increase your FPS, while still making your game look pretty good, so you can play in HD as well as run the game without sacrificing your frames or performance.
Control Your Appearance
Last but not least, if you want a mod that gives you full control over how your character looks and behaves, look no further than Control Your Appearance, this mod gives you more control over your character's appearance, allowing you to disable and in some cases customize any unwanted changes to your character's appearance.
You can customize almost all of your character's features, from height, muscles, and scars to aging and personality alignment, and much more.
You also have the freedom to enable or disable any of those character markers at any time, so don't feel stressed to make the right decision when you install the mod for the first time.
This wraps our list of the best Fable Anniversary mods, we highly recommend you go through them, and implement some in your next playthrough, as they are guaranteed to breathe some new life into this ageless game.
Don't forget to bookmark this page and swing by from time to time so you don't miss any upcoming mods.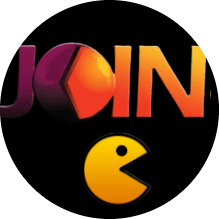 Latest posts by JoinGames Staff
(see all)