Are you looking for the best Outer Worlds mods? Well, look no further! The Outer Worlds is an amazing, award-winning single-player RPG made by Obsidian Entertainment and Private Division. In this game, you embark on a journey of space exploration, where the persona you choose to become controls how this player-driven story evolves.
As with many games in this genre, the open-world RPG is a thriving ground for the modding community to stretch their creative imagination. As a result, the game now features hundreds of mods
So whether you're into character modifications, visuals and graphics enhancement, utilities, and gameplay expansion, there is definitely a mod that will help you achieve your goals.
However, with the insane amount of mods out there, picking the right ones for you can prove to be challenging and time-consuming.
That's why today on JoinGames, we've taken it upon ourselves to do all the heavy lifting on your behalf and came up with this comprehensive list of the best Outer Worlds mods that exist so far.
Here are the best Outer Worlds mods:
The Tweaked Outer Worlds
Supernova Patch
Weapons with Mod Slots
Petra Texture for ADA
Obsidian_ReShade
Character Creator Skill Changes
Companions Get Perk Every Level
Outer Realms
FPS Config
Armor and Clothing with Mod Slots
Bigger UI
The Tweaked Outer Worlds
The Tweaked Outer Worlds is by far one of the highest rated mods for Outer Worlds, and for good reasons, as you shall see. It allows you to have absolute control over the visual side of the game, being able to tweak and adjust many of the game's graphical options that are otherwise not available to edit in the main game's options section.
It is a surprisingly simplified mod that aims to enhance the game's performance on all setups with no extra bloated files or Reshades.
It does so primarily by eliminating unwanted GFX effects and mouse smoothing, and some settings that cannot be independently disabled in-game.
Obsidian_ReShade
There are plenty of Outer Worlds Reshade mods out there, but by far Obsidian_ReShade is the best one to choose, as it offers all the complemented graphical improvements without hurting your game performance.
It really brings "The Outer Worlds" to life by adding better colors, crisp sharpness, and HDR to the game's graphical elements.
The game itself is already looking fantastic, but this Reshade preset takes it one step further. If you wish to make your characters look more alive, and make space look even more expansive and more explorable, then this is a must-have mod for you.
Character Creator Skill Changes
Seeing how your character's actions are what could make or break the game, having a strong in-game character is crucial and overall preferable.
The Character Creator Skill Changes is a mod that will enable you to edit the number of skills that you can add in the character creator phase, as well as the number of points set for each skill.
Companions Get Perk Every Level
Having a strong character is great, but it's not gonna be enough if you are surrounded by weak companions, the Companions Get Perk Every Level mod is designed to prohibit that from happening.
Basically, it allows companions that follow you throughout the game to gain a perk at every level, making them somewhat capable of handling things around.
FPSconfig
FPSconfig mod is the perfect performance boost you can get if you have a low-end PC or hardware, or you just want your game to be more optimized and performance-focused.
This mod primarily optimizes your game by making a few changes around the game, which includes disabling Tonemapper, bloom, blur, depth of field, and other heavy and unnecessary shaders.
Also, it introduces some tweaks to the LODs, Lighting, View distance, and Texture streaming. And finally, it improves temporal anti-aliasing and increases the font size.
Armor and Clothing with Mod Slots
Last but not least, we have the Armor and Clothing With Mod Slots, unlike its long name, the list of things it does is short, yet very beneficial to your gameplay.
Most notably, it will trigger mod slots on most armor and clothing, allowing you to add upgrades to any piece of clothing you might choose.
As you know, not every piece of clothing and armor in the game is upgradeable, at least not in the vanilla version, forcing you to choose a narrow armor set that doesn't have as many advantages in combat.
With this mod, you can upgrade any piece of clothing, or armor you choose to make it look fashionable while you battle Halcyon's ruthless wilderness and raiders.
This wrap up our list of the best Outer Worlds mods that will help you not only succeed in your space exploration journey but also unlock new fun and exciting features that will definitely expand your gameplay.
Don't forget to bookmark this page and drop by from time to time so you don't miss any new or updated mods.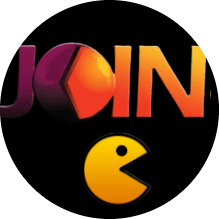 Latest posts by JoinGames Staff
(see all)