What are the best Halo Wars mods? is the question that we shall answer today! Halo Wars is perhaps not as strong as some other legacy classics of the genre, or even the franchise it is associated with. But it is, however, a major improvement to the original version, and a fantastic way to enjoy the experience of the franchise while you are waiting for its sequel.
Ever since this game was available for PC, it managed to grab the attention of modders and fans of the franchise alike, because of this, the game now features a rich inventory of mods that range from complete overhauls to cameras, game expansion, and much more.
However, with the great number of mods that are available for this game, choosing the right ones for you can be a daunting task and may consume quite the time.
That's why today on JoinGames, we've decided to do the necessary work on your behalf, and we came up with this compact list of what we believe are the best Halo Wars mods out there.
Here are the best Halo Wars mods:
All The Units (UNSC)
Camera Zoom Mod
More Leaders Mod
Halo Wars Vanilla Enhanced Edition
Weapons of Destruction Mod
4K Upscaled Cinematics
All The Units (UNSC)
The first mod on our list is All The Units (UNSC) which is a great UNSC mod for Halo Wars! It includes tons of new units, technology, and a brand new method of building your base as the UNSC.
This mod contains about 35-40 different troops that can be trained as well as all types of custom Tech, with main base Tech included.
This is a must-have mod for anyone who wants a more diverse and comprehensive game where you can set up your bases and train your troops.
Camera Zoom Mod
Camera Zoom Mod introduces basic zoom and rage camera tweaks, most notably it boosts the distance at which you can zoom dramatically, it also narrows the zoom on the referee's "rage" ability so you can see more of the battlefield.
Now you can zoom more and de-zoom more, and by doing that you get a better view of what's going on and you're easily able to manage different areas of the battlefield at the same time.
More Leaders Mod
This is a simple but effective mod with only one narrow purpose, which is to revamp the existing leaders and add multiple new leaders such as the Banished, Forerunners(TBD), Flood, and Post-War Humanity(TBD) to Halo Wars.
More Leaders Mod makes your game more challenging and diverse, as each newly added leader comes with specific skills and distinctive moves and strategies.
Halo Wars Vanilla Enhanced Edition
Halo Wars Vanilla Enhanced Edition is a graphical enhancement mod that will bring you so much general quality of life improvements while retaining the original look of the game.
This introduces overhauls to all visual and graphical aspects of the game from general basic stuff to UNSC and Covenants.
You can refer to the official mod page to check this mod's full list of changes.
Weapons of Destruction Mod
If you need to boost your weapons arsenal, then Weapons of Destruction is the perfect mod for you. This mod comes with brand new features and a unique spin on Halo Wars that adds new unit types, mechanics, and factions, such as; the falcon as a unique unit for the cutter, rebel mongoose, and siege turrets among other stuff.
4K Upscaled Cinematics
This mod adds a layer of 4K upscale alongside an interpolation to 120 FPS of almost all the videos and cut-scenes of Halo Wars, especially during weapon shooting scenes.
And there you have it, the best Halo Wars mods that we could dig up! We highly recommend you try them, as they would intensely improve your gameplay and make it more fun.
Remember to bookmark this page and check in from time to time so you don't miss any new mods.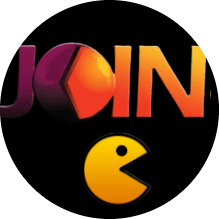 Latest posts by JoinGames Staff
(see all)