Want some cool The Long Dark Mods? This open-world survival craft title has been out for a few years now, but it still manages to maintain the perfect balance between the fantasy of a survival game and the realism of its struggle. With its profound, brutal, and haunting vibe, The Long Dark is a survival game done right.
Unlike other survival games that couldn't stay relevant over the years without getting bloated with unnecessary content or straying from the original story, The Long Dark stayed true to its original flavor while still keeping up with the years.
Mainly thanks to its developing team and the strong modding community behind it. The Long Dark has a rich inventory of all kinds of helpful mods, from graphics enhancement, game mechanics, quality of life, and much more.
That's why today on JoinGames, we've decided to make a humble list of what we believe are the best The Long Dark mods that existed over the years and that every true survivalist in this game should try.
Here are the best The Long Dark mods:
Vehicle mod
Sonic Mode
UModTld Mod Collection
Forlorn Muskeg Map
Save Anywhere
Skip Intro
Place From Inventory
Extra Hotkeys
Vehicle mod
As the name suggests, Vehicle Mod is a simple and straightforward mod, that will enable you to use the in-game vehicles and utilize them for your needs. By using this mod you can drive and move cars without the need for fuel or electricity.
Run & Jump Mod
This is technically 2 mods that were mixed in one mod pack, Run & Jump Mod lets you have fast running speed as a result you'll be able to move a lot faster in The Long Dark. You can use this newly acquired ability to explore your surroundings faster.
Besides giving fast running speed, this mod allows you to jump which comes real handy while you are trying to climb a hill or a cliff.
Forlorn Muskeg Map
Map awareness plays a big role in your survival, you can't be wandering in the wilderness without a goal or a destination, eventually, you get lost, get hungry and die.
Forlorn Muskeg Map is a must-have The Long Dark map mod, that will insanely improve your chances of survival in the Forlorn Muskeg region. Basically, you'll get a very accurate map marked with some logs, rocks, and puddles of ice to make your navigation smoother.
Save Anywhere
Next, we have a good quality-of-life mod, Save Anywhere, that does exactly what it says, this mod allows you to save and reload anywhere in survival/challenge mode similar to story mode.
It also adds shortcuts for saving & load in survival/challenge modes. More than that, it introduces a new "Load Game" feature in the pause menu in survival/challenge modes, so you can actually load the game without having to go quit the main menu.
Skip Intro
Very simple mod with one goal, and one goal only, Skip Intro lets you bypass all the disclaimer and intros that pop at the start of the game, as well as disable the main menu fade-out.
Place From Inventory
This is a very helpful mod that will allow you to place items right from the inventory screen with just a simple right-mouse click. Now using Place From Inventory mod you can press the right mouse button on any item in the inventory and enter item placement mode directly.
Also, if you press the button on a pile of items then the whole pile will be dropped as one item. You can see the number of items in the pile by hovering your mouse over it.
Extra Hotkeys
Last but not least, we have Extra Hotkeys, this mod gives you more room to personalize your keybinding by adding 15 new hotkeys for equipping different items, such as weapons and survival gear without using the boring radial menu or running through gear with a single hotkey.
And there you have it, the best The Long Dark mods that we could dig up. We strongly recommend you check them out and see what works best for you.
We'll keep looking after this list over time, so we can add more mods as we find them. So don't forget to bookmark this page and swing by from time to time so you don't miss any upcoming mods.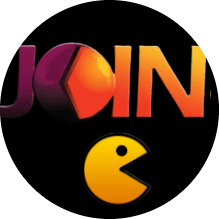 Latest posts by JoinGames Staff
(see all)