So you wanna know the best Torchlight 3 mods? Torchlight III can be simply described as a massive action RPG in a small package. It's a heartfelt and well-crafted game, its colorful and inviting world is a pure pleasure to explore. While it doesn't reinvent the series, it's clear that there's an absurd amount more of everything that made the previous two great.
Speaking of things that make this game great, we can't forget about its passionate and committed modding community. Although it's not as active as the ones from Torchlight I & II, it still manages to provide some new and fun mods that players can use to implement in their games and maximize the already huge amount of fun that this game provides.
That's why today on JoinGames, we've decided to share with you some of the best Torchlight 3 mods that we could dig up while surfing the web.
Here are the best Torchlight 3 mods:
Chun Li Mod
Crash Bandicoot 4 Tawna Mod
Zelda BOTW Mod
Thrashers Armory
Bigger Stash
Chun Li Mod
One of the most iconic female fighting game characters, Chun-Li from Capcom's Street Fighter, makes her entrance into the Torchlight 3 universe. If you want to see how the awesome Chun-Li look in T3, now is your chance!
Although Chun Li doesn't seem 100% faithful to her Streetfighter counterpart, which is understandable considering how difficult it is to apply the same texture details to the different game models. However, the animation is almost identical and makes Chun Li look smoothly integrated into her surroundings.
This mod is quite easy to install and run, just make sure that you have the Tattered Leggings and the Tattered Footwraps equipped to avoid any possible clipping.
Crash Bandicoot 4 Tawna Mod
Tawna is another amazing skin mod for Torchlight 3, that features…you guessed it, Tawna, which is portrayed as a tall, mutant bandicoot with orange fur, from Crash Bandi Coot. If you like flying solo, but also don't mind lending a hand whenever possible, then this is the perfect character skin for you.
Another reason why this is by far our favorite mod on this list is that it perfectly fits the animation. The design also looks like it's straight out of Crash Bandicoot 4, all of which help to replicate the game's scenery and exposure. If you are looking for an enticing skin mod, you can't get any better than this one.
Zelda BOTW Mod
Next, we have Zelda BOTW Mod, not as cool as the previous one, but still, it looks so dashing and overall a decent portrayal of Zelda from Breath of the Wild.
Even though the lighting in the game doesn't quite blend in, however, the perfect animation more than makes up for it. Zelda ends up looking precisely the way she did in Breath of the Wild, and even though the runs and actions in the game suit her rather than Chun Li, they're still a bit clumpy and don't fit her persona.
Thrashers Armory
This is a newly added mod that simply increases the size of each stash to 10 pages per category. There are other ways to do this, but they had unwanted effects or risk crashing your game.
This mod only impacts the player stash and shared stash and has no real effect on player or pet inventories. A few minimal adjustments have been added to the UI, mainly two buttons that have been inserted to change pages, and a tiny bit of text to show you what page you are currently on.
Bigger Stash
If you think of an action RPG, then the first thing that pops into your head is loot of course! Torchlight 3 has plenty of it, but not as plentiful as previous titles.
But one of the greatest things about this game is that you can add your own loot, thanks to Thrashers Armory, a mod that contains many new weapons, armor, socket cables, and recipes that you can use to enrich your in-game inventory.
Another benefit of the items you get with this mod is that they are able to be transmuted into other items that are not included in the game.
There you have it, our list of the best Torchlight 3 mods we could find. We highly recommend you to try some of them, whether you are looking for more challenging gameplay or want to chill and enjoy the game, these mods will serve you well.
Remember to bookmark this page and stop by from time to time so you don't miss any new mods.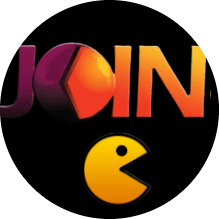 Latest posts by JoinGames Staff
(see all)