Trying to troubleshoot the Dead Space mouse fix? Well, you've come to the right place. Dead Space takes us to an abandoned space station, where a technician, Isaac Clarke, has to face his worst nightmares in the form of Necromorphs.
The overwhelming space scene is coupled with terrifying enemies and scenarios, which we must overcome using makeshift weaponry and solving puzzles, making this one of the most striking horror games of the generation.
While engaging in said horror adventures, the last thing you want is to get stuck with mouse issues, such as lag, sensitivity, or acceleration problems. That's why today, on Joingames, we've come up with the perfect Dead Space mouse fix; you'll learn more about it below.
Dead Space Mouse Fix
To fix the Dead Space mouse issue, you'll have to Disable V-Sync Using manually via your Graphics card settings. Another fix is to install a mod that will solve your mouse issues automatically.
If you're not tech-savvy, we recommend installing the mouse fix mod since it's an automated process, and you'll barely need to do anything. More on this is written in detail below.
Dead Space Mouse Fix Mod
Once installed, The Mouse and Controls Fix mod will allow us to correct the mouse acceleration and lag-related problems of Dead Space. You must follow the official website instructions and disable vertical synchronization to use it.
Some of the features this mod comes packed with are Raw mouse input regardless of FPS or VSync, realistic mouse sensitivity range, and forcing the same sensitivity for each direction, also there is no dead zone for slow movement.
Furthermore, the mod will also make it possible to use the "arrows" of the keyboard" as movement keys. This feature could not be done in the original game and may be very useful, especially for left-handed players.
Once downloaded, place the unzipped files into this directory: C:\Users\<your username>\AppData\Local\Electronic Arts\Dead Space. After that, reboot your PC and relaunch the game once again.
You can download the by clicking here. Also, if you face any issues installing the mod, leave us a comment below, and we'll make sure to have a reply as soon as we can.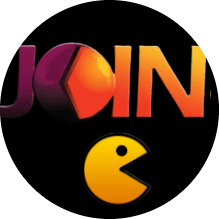 Latest posts by JoinGames Staff
(see all)