Are you looking for the most up-to-date and accurate Dislyte tier list? Or maybe you're looking to find out which are the best Espers in Dislyte? Well, that's precisely what you'll be able to determine in today's guide. And as a bonus, we'll also show you the correct way to perform a Dislyte reroll.
If you're new to the game, you should keep on reading since this will help kick things off the right, and even if you're a veteran, you'll still find our ranking pretty helpful.
The best Espers in Dislyte are those with many abilities and high offensive power. These can be divided into five tiers based on their Story & Cube, Krono, Apep, Fafnir, P-War & Defense P-War, Offense, and tower stats. However, with more than 70 playable characters released so far, picking the right ones for the current meta can prove challenging.
That's today at Joingames.net; we'll run through the best characters in each tier and discuss the best ways to use them effectively in battle. Before we kick things off, it's worth noting that the following tier list is primarily inspired by the official Playdislyte website, our gameplay, and our own players' polls that we have conducted via the game's official subreddit.
Dislyte Tier List: Best Espers In Dislyte [October 2022]
Here is the latest Dislyte tier list showcasing the best Espers for the current month:
ESPER:
ESPER ROLE:
TIER RANK:
Gabrielle
DPS, DEF Down, AoE & Immunity,
S+
Unas
DEF Down, Immunity, AoE & Increase AP
S+
Sally
Immunity, Remove Debuff, ATK Up & Healer
S+
Clara
Immunity, Support, Healer, Increase AP, Remove Debuffs, Shield
S+
Lucas
Stun, AoE, Increase AP, Remove Buff
S+
Ahmed
ATK Up, Healing, Reduce Cooldown, Support
S+
Lin Xiao
DPS, Diseased, Bleed, SPD Down, DEF Down
S+
Li Ling
DPS, Steal AP, Self Healing
S
Fabrice
Support, Recovery, Increase AP, Immunity, Invincibility, Healer
S
Narmer
DPS, ATK Up
S
Tiye
Disabler, Steal AP, SPD Down, CC
S
Chloe
DPS, Steal Buff, Buff Blocker
S
Catherine
Support, Miss Rate Up, Increase AP, Remove Debuff, Standoff
S
Sienna
Increase AP, ATK Up, SPD Up, Reduce AP, Stun
S
Triki
Stun, Debuff, AoE, Buff Blocker, Miss Rate Up
S
Laura
CRIT RESIST, Shield, Silence
S
Donar
Tank, Immunity, DPS
A
Ye Suhua
Support, Healer, ATK Down, Invincibility, ATK Up, DEF Up
A
Long Mian
Support, SPD Down, Reduce AP, AoE, Freeze
A
Raven
DPS, Mark, Steal Buff, DEF Down, Remove Debuff, Remove Buff, AoE
A
Sander
DPS, SPD Down, SPD Up, Reduce AP
A
Ren Si
Tank, ATK Down, Standoff, DEF Down
A
Ollie
DEF Down, Taunt, Invincibility, Recovery, Silence
A
Jeanne
Stun, Reduce AP, Remove Buffs
A
Tang Yun
DPS, Stun,
A
Lewis
DPS
A
Hyde
Buff Blocker, AoE, Remove Buff
A
Pritzker
Disabler, Reduce AP, Stun
A
Bonnie
Reduce AP, Reduce AP, Increase AP, Stun, Remove Buff
A
Nicole
DEF Up, Invincibility, Revive, Sear
A
Heng Yue
Support, Remove Buff, Healer, Remove Debuff,
A
Tevor
True Damage, DPS, Sear
A
Zora
Buff Blocker, Diseased, DPS
A
Jin Yuyao
Support, CC, Immunity, Remove Debuffs
A
Asenath
Remove Buff, Recovery, Increase AP, Healer
A
Unky Chai
Increase AP, Crit Rate Up, ATK Up, Reduce Cooldown
B
Eira
SPD Up, Remove Debuff, Increase AP
B
Lynn
Immunity, ATK Down, Remove Buff, Shield
B
Tang Xuan
DPS, AoE, Diseased, DEF Down
B
Mona
DPS, AoE
B
Lauren
Support, SPD Down, Healer, Increase AP, Revive
B
Celine
Sleep, SPD Up, Remove Debuff, Reduce AP
B
Melanie
Disabler, Petrification, Reduce AP
B
Berenice
Support, DEF Down, Reduce AP
B
Meredith
SPD Up, Reduce Max HP, DEF Up, CRIT RESIST, Poison
B
Biondina
Buff Blocker, AoE, Remove Buff
B
Stewart
Buff Blocker, AoE, Remove Buff
B
Freddy
DPS, ATK Up, Remove Buff
B
Dhalia
Stun, SPD Down, C.RATE Up, Increase AP
B
Xiao Yin
DPS
B
Xie Chuyi
DPS, Sear, SPD Down, C.RATE Up, DEF Down
B
 
Freeze, SPD Down, DPS
B
Anesidora
ATK Down, Remove Buff, SPD Up, Stun
B
Drew
DPS, DEF Down
B
Chang Pu
Support, Healer, Reduce AP,
B
Xie Yuzhi
Stun, SPD Up, Steal AP
C
Lu Yi
DPS, Ignore DEF, Bleed
C
Q
Support
C
Cecilia
Revive, Increase AP, Immunity, Remove Debuffs, Healer
C
Jiang Man
DPS, Silence
C
Luo Yan
Support, Healer, Recovery, ATK Up, Revive, Diseased
C
Djoser
DEF Down, Taunt, Tank
C
Jacob
Support, Poison
C
Falken
Silence, Counterattack, Debuff, ATK Down
C
Zelmer
DPS, DEF Down,
C
Kaylee
C.RATE Up, SPD Down, Reduce AP, Freeze
C
Taylor
DPS, Remove Buffs, ATK Up, C.RATE Up
D
Chalmers
DPS, Diseased, Buff Blocker
D
Alexa
Support, Miss Rate Up, Remove Buff
D
Kara
SPD Down, Poison, Diseased
D
Bai Liuli
Silence, Remove Debuff, Steal Buff
D
Leon
DPS, Diseased, Sear
D
Arcana
Support, Miss Rate Up, Silence, Steal Buff
D
Li Ao
Tank, Disabler, Taunt, Remove Buff, Devour
F
Brynn
Support, SPD Down, ATK Up, Freeze
F
Bardon
Tank, Stun, DEF Up
F
Helena
Remove Buff, Reduce AP, Healer
F
Hall
DPS, ATK Down, DEF Down
F
Layla

 

 

Support, Stun, Diseased, Poison, Remove Debuff
F
David
DPS, ATK Down, Taunt, Steal Buff, Stun, Reduce AP
D
How Do I Reroll In Dislyte?
Follow these steps to perform a Dislyte reroll:
First, launch Dislyte via the mobile app.
Click on your profile icon > Settings> Services > Account Service > Initialise account.
This will open a new window where you'll need to Insert the code displayed on the same screen.
Click "Confirm" to reset your game's data and start all over.
That's about everything on Dislyte's Tier List and Reroll's Tutorial. While you're at it, please browse more tier lists to learn about our character rankings for similar games, such as the Destiny Child tier list, Genshin Impact tier list, Dragalia Lost tier list and many more at Join Games.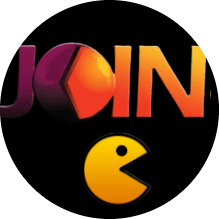 Latest posts by JoinGames Staff
(see all)