Are you looking for the best Ensemble Stars characters to include in your band of idols? Picking the most talented characters is one of the big tasks you have as a producer. Our Ensemble Stars tier list will help you figure out which characters to focus on and which ones you can safely ignore.
Ensemble Stars is a fun rhythmic game that many fans of idol culture and music enjoy and play daily. However, with over 51 main characters, selecting the right idols to cast is no easy task.
Therefore, today at JoinGames, we decided to help you out a little and do all the hard work for you, and we have come up with what we think is an accurate and up-to-date Ensemble Stars tier list that will help you know which idols to collect and add to your dream team.
What Is Ensemble Stars?
First, let's have a summary of what this game is and what's your primary role in it! Ensemble Stars, or Enstars as some fans call it, is a Japanese game musical franchise developed by Cacalia Studio and published by Happy Elements K.K.
In this game, you take on the role of a producer who manages multiple idol groups. Your primary objective is to acquire as many idols as possible, develop their skills, and increase their stats. All the idols in this game are boys with unique personality traits that suit their character.
But making your Japanese version of BTS will not be an easy process! You'll have to audition numerous candidates and selectively pick the ones who show the most potential. And that's where our Enstars tier list comes into play.
Ensemble Stars Tier List: Best Characters [October 2022]
Now we have a better understanding of the backstory in the game and your primary role, it's time to dig into how rankings of our Ensemble Stars characters in this tier list go.
In Ensemble Starts, all the idols are already ranked based on the number of stars on each card you draw. However, that's not always an accurate metric, as with different builds and combinations, even some 3 -stars idols can rise to new levels depending on how you manage and form them.
As you'll shortly find out, we've divided all the idols in this game into different ranks based on their overall popularity and skills. So, for example, we will start with the top S-tier idols and end our list with the C-tier group.
However, Due to the frequency of updates and balance changes in this game, some of our picks for today may drop or rise in rank later. But you don't have to worry about that because we do our best to keep our tier lists up and running.
Ensemble Stars S Tier List 2022
Rei Sakuma
Tsukasa Suou
Wataru Hibiki
Natsume Sakasaki
Hiro Amagi
Eichi Tenshouin
Mika Kagehira
Keito Hasumi
Rinne Amagi
Shu Itsuki
Yuzuru Fushimi
Chiaki Morisawa
S-tier has mostly band leaders. So, as a manager, you must possess a leading character rather than any other casual idol.
Some of the characters/idols in this S-tier group are the leader of Twin Stars, Leader of Loyalty, Justice, Art, Heaven, and Paradise, Leader of Festivals, etc. So it goes without saying that they should be a high priority for you.
Ensemble Stars A Tier List 2022
Nagisa Ran
Tomoya Mashiro
Hokuto Hidaka
Hinata Aoi
Tori Himemiya
Hajime Shino
Souma Kanzaki
Niki Shiina
Mayoi Ayase
Mao Isara
A-tier characters/ idols are no more potent and skillful than A-tier idols. However, they also can pull their weight and perform well. But as a starter, your focus shouldn't be aimed at them as they serve as your plan B.
Ensemble Stars B Tier List 2022
Kanata Shinkai
Nazuna Nito
Jun Sazanami
Tetora Nagumo
Ritsu Sakuma
Aira Shiratori
HiMERU
Subaru Akehoshi
Sora Harukawa
Adonis Otogari
B-tier idols are weaker than S or A-tier characters. This is because they mainly serve as supporting characters to the main idols and leaders of the bands.
Ensemble Stars C Tier List 2022
Tatsumi Kazehaya
Makoto Yuuki
Arashi Narukami
Ibara Saegusa
Koga Ogami
Kaoru Hakaze
Madara Mikejima
Izumi Sena
Leo Tsukinaga
Midori Takamine
C-tier idols are the characters you should avoid starting at any cost. AS they amount to no potential, you'll just be losing time and resources that are better spent developing other idols.
How Did We Come Up With This Ensemble Stars Tier List?
Like all of our previous tier lists and guides, creating this list took a lot of testing, research, and study to produce a consistent and solid tier list. We enjoyed crafting this tier list as fans of the idol and K-Pop culture.
While this tier list is based mainly on our perceptions and experience playing and testing the game, we'd like to provide you with a behind-the-scenes look at how this list was created.
As is customary, the first course of action we take before arriving at a decision is to play the game extensively and familiarize ourselves with the story and its gameplay.
This sets us up for an in-depth look at what the regular player experiences from the moment they install the game until they achieve their end goals.
In addition to all the playtesting we do, we also do a lot of research and digging around to see what combinations and teams on idols are the game's top players playing, as well as check all the game's official platforms, such as the official Facebook page, Reddit and the Discord server.
All this is to reach a final analysis and a convincing decision about the game's current state and which idols we can confidently recommend you invest in and play with.
CONCLUSION
This wraps up our Ensemble Stars tier list. We recommend you go through it a few times until you fully grasp it.
Please feel free to leave any thoughts, ideas, suggestions, or criticism you might have about this tier list in the comments section below.
You can also kindly bookmark this page and check it out after every patch, so you'll always be aware of any changes that may happen.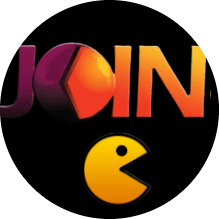 Latest posts by JoinGames Staff
(see all)