If you are looking for the best Granblue Fantasy tier list, you've made it to the perfect place! Granblue Fantasy is a new combat game that has managed to carve out its spot within an already overstuffed genre.
Thanks to its fantastic core gameplay and the amazingly vast characters pool, as well as how it prompts players to learn more about its mechanics and eventually come up with their play style.
Granblue Fantasy is undoubtedly an exciting game for all those with an eye for combat games. However, with the substantial number of characters, it features, selecting the right ones to equip and battle with could be a daunting task for novice players and veterans alike.
That's why today at JoinGames, we decided to do all the heavy lifting on your behalf, and we have come up with what we believe is the most accurate and up-to-date Granblue Fantasy tier list that will help you navigate all its characters with ease and pick the ones with higher chances to win you the game.
What Is Granblue Fantasy?
Granblue Fantasy is an adventurous role-playing game developed by Arc System Works, which was first released on February 6, 2020. And has managed to keep its spark alive despite being a newcomer to the genre, mainly thanks to its ever-adapting mechanics and deep storyline.
As the player, you take control over which characters to pick a play within your combats, the fights are turn-based, and they take place over different arenas. You can either jump right off the bat and engage with your characters in full-action blown battles or take it slow and level up your characters.
Thus, choosing the right characters to pick is one of the most crucial aspects of the game, a significant deciding factor in whether you win or lose.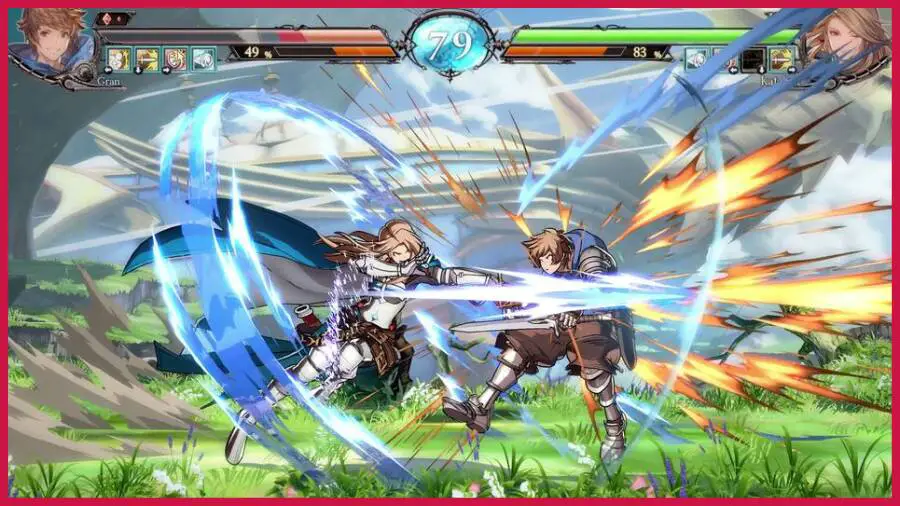 Granblue Fantasy Tier List: Best Characters [October 2022]
Now that you have a better understanding of the game's backstory and your primary role, it's time to dig into how the ranking of our Granblue Fantasy characters in this tier list works.
In Granblue Fantasy, all characters are classified based on the class and element they belong to and the skill cap they can achieve when appropriately leveled. However, that's not always an accurate measure, as with different builds and combinations, almost all characters can shift to new levels, depending on how you equip and play them.
As you'll soon notice, we've divided all the characters in this game into different ranks based on their overall popularity and potency. So, we started with the top S-tier characters, which currently represent the best of the best, and ended our list with the C-tier group.
Remember that due to the frequency of updates and balance changes in this game, a number of our picks for today may drop or rise in rank later. But you don't have to worry about that, as we always keep our list up to date.

Granblue Fantasy S Tier List 2022
| | |
| --- | --- |
| Element | Character |
| Dark | Rei, Helel ben Shalem, Kolulu, Olivia, Predator, Black Knight, Clarisse, Vikala, Amira, Anthuria, Vania, Wulf, and Renie |
| Fire | Shiva, Anila, Zeta, Siegfried, Metera, Athena |
| Wind | Andira, Grimnir, Yurius, Meteon, Monika, Nezahualpilli, Tiamat, Yodarha |
| Earth | Alexiel, Mahira, Zeta and Vaseraga, Cain, Pengy, Dante and Freiheit, Leona, Vira |
| Water | Vajra, Cagliostro, Grea, Lily, Vane, Altair, Europa, Katalina, Lecia, Lucio, Narmaya, Sturm |
| Light | Jeanne d'Arc, Noa, Hallessena, Halluel and Malluel, Io, Ferry, Ilsa, Kumbhira, Melissabelle, Robomi, Zooey |
S-tier group has all the characters that are a must-pick if you want to have a great time playing this game, as they not only have tremendous ability to win any matchup, but they are also enjoyable to play.

Granblue Fantasy A Tier List 2022
| | |
| --- | --- |
| Element | Character |
| Dark | Lady Grey, Narmaya, Orchid, Vaseraga, Azazel, Tanya, Lunalu, Nicholas, Rosetta, Black Knights and Orchid, Joker, Kou, Seox, Veight |
| Fire | Mugen, Percival, Rackam, Satyr, Reinhardtzar, Scathacha, Therese, Yuisis, Aoidos, Colossus, Lancelot and Vane, Teena, Tsubasa, Grea, Illnot, Magisa, Tabina, Yuel |
| Wind | Albert, Heles, Naoise, Societte, Gawain, Seruel, Kokkoro, Lennah, Levi, Morrigna, Selfira, Stan and Aliza |
| Earth | Eugen, Hallessena, Medusa, Baal, Eustace, Jessica, Ladiva, Sara, Ayer, Aletheia, De La Fille, Rosetta, Soriz, Vaseraga |
| Water | Kolulu, Milleore and Sahil Lao, Pholia, Sandalphon,Yuel, Aglovale, Romeo, Shura, Anne, Aqours Second-Years, Arulumaya, Charlotta, Diantha, Izmir, Macula Marius, Yngwie |
| Light | Rosamia, Juliet, Percival, Silva, Danua, Dorothy and Claudia, Levin Sisters, Mary, Sarunan, Shitori, Zeta, Amira, Sandalphon |
A-tier characters are a bit less OP than the S-tier group. However, this doesn't mean that they are any less valuable, as they can also be a potential pick in the event you can't get an S-tier choice.

Granblue Fantasy B Tier List 2022
| | |
| --- | --- |
| Element | Character |
| Dark | Cerberus, Forte, Freezie, Karyl, Lelouch Lamperouge, Marquiares, Skull |
| Fire | Agielba, Aquors Third-Years, Charioce XVII |
| Wind | Mirin, Arriet, Carmelina, Christina, Feena, Gachapin, Kaede Takagaki, Korwa, Petra, Sen, Suzaku Kururugi, Yuisis, Juri |
| Earth | Aquors First-Years, Catherine, Herja, Ilsa, Jin, Razia, Yggdrasil, Nezahualpilli, Walder, Yaia |
| Water | Chat Noir, Cucuroux, Lady Katapillar and Vira, Lilele, Owen |
| Light | Baotorda, Conan Edogawa, Cure Black and Cure White, Mikazuki Munechika, Pecorine, Sophia |
B-tier groups are weaker than S or A-tier characters. This is because they mainly require more resources and time to equip and build them correctly.

Granblue Fantasy C Tier List 2022
| | |
| --- | --- |
| Element | Character |
| Dark | Katalina, Sarunan, Elize Lotus, Meg, Richard, Shao, Will, You, Deliford, Mika Jougasaki, Zaja |
| Fire | Danua, Friday, Dante, Ferry, Sutera, Aster, Gemini Sunrise, Izuminokami Kanesada, Lina, Miria Akagi, Naoise |
| Wind | Helnar, Mikasa, Krugne, Miku Maekawa, Mimlemel and Stumpeye, Sevastien, Shiki Ichinose, Sutera |
| Earth | Melleau, Nemone, Almeida, Galadar, The Lowain Brothers |
| Water | Cailana, Leona, Lowain, Mina, Ejaeli, Minami Nitta, Morphe, and Phoebe |
| Light | Feather, Nicholas, Vermeil, Arusha, Bridgette and Cordelia, Erica Fontaine, Tear Grants, Tyre |
C-tier groups are the characters you should only consider picking when you have no other choice.

Granblue Fantasy D Tier List 2022
| | |
| --- | --- |
| Element | Character |
| Dark | Koume Shirasaka, Randall, Ranko Kanzaki, Luna, Stan, Yuri Lowell, Zehek |
| Fire | Nina Drango, Alec, Barawa, Carren, Cassius, Karin, Mio Honda, Rosine, Elmott, Ippatsu, Jessica, Karva, Mary, Milla Maxwell, Ryan, Stahn Aileron |
| Wind | Arisa, Arthur, Arthur and Mordred, Chloe, Goblin Mage, Hazen, Karteira, Keehar, Rashid, Toru Amuro, Tsubasa Kashiwagi, Eso, Robertina, Ryu, Sakura Shinjugi |
| Earth | Airi Totoki, Anzu Futaba, J.J., La Coiffe, Mimlemel and Pun-Kin, Redluck, Vanzza, Zaja, Augusta, Carmelina, Claudia |
| Water | Kaoru Sakuraba, Lamretta, Mishra, Pamela, Anastasia, Ange, Camieux, Chun-Li, Erin, Farrah, Mizuki Kawashima, Naga, Rin Shibuya, Sahli Lao, Sig |
| Light | Ceylan, Ezecrain, Johann, Philosophia, Uzuki Shimamura, Daetta, Elta, Nakoruru, Novei, Soriz, Sakura Kinomoto |
D-tier heroes are the characters you should avoid picking at any cost, as they currently hold no value and will be just a waste of your time and efforts.
How Did We Come Up With This Hero Cantare Tier List?
As with all of our previous tier lists, the process leading up to the creation of this list required a great deal of testing, research, and study. We concentrated primarily on the characters' class and role, core stats, skills, and overall skill cap.
Although this list is based primarily on our experience and perception from playing the game, we'd like to give you a peek behind the scenes at how this list was crafted.
As always, the first action we take before arriving at any decision is to play the game extensively and familiarize ourselves with its story, gameplay, and any challenges it might bring.
This allows us to take an in-depth look at what the regular player experiences from when they install the game to when they reach their final goal.
In addition to all the playtesting we do, we also do a lot of investigation and snooping around to see where the current meta of the game is shifting and check all the game's official platforms, such as the official Facebook page, Reddit…and the Discord server.
All of this so we can come to a final assessment and a convincing decision about the game's current state and which characters we can confidently suggest you should invest in and play with.
CONCLUSION
And there you have it, our best and most accurate Granblue Fantasy tier list. We recommend you go through it a few times until you fully grasp it, and then build your playstyle around it.
Please feel free to leave any thoughts, ideas, suggestions, or criticism you might have about this tier list in the comments section below.
You can also kindly bookmark this page and check it out after every patch, so you'll always be aware of any changes that may happen.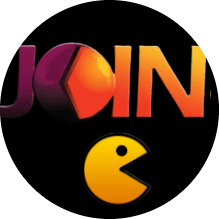 Latest posts by JoinGames Staff
(see all)