Are you struggling to find a proper Kingdom Guard tier list? No worries, our article for today will solve your problem and guide you through picking the best heroes available for the current meta! Kingdom Guard is a fun tower-defence strategy mobile game developed by Tap4fun and was released in the middle of 2021. The game features a standard gacha system and currently can be played on both Android and IOS platforms.
In this game, your kingdom has just been raided by hoards of titans, and all of the dragons have disappeared. Luckily, just as the titans are starting to descend on your kingdom, you uncover the fabled, last dragon egg. Now you need to train and assemble your heroes to protect the dragon and save the world.
However, with almost 40 different heroes in the game, figuring out which ones to summon and invest in is kind of confusing. That's why today at JoinGames, we decided to do all the heavy lifting on your behalf.
And we came up with what we think is the most accurate and up-to-date Kingdom Guard tier list, that will help you to navigate easily through all the characters and pick those that are most optimal for your play style and with which you can be victorious.
What Is Kingdom Guard?
Kingdom Guard is a versatile tower-defence strategy mobile game made by Tap4fun. The game contains 40 distinct heroes, each of whom can greatly increase your strength and aid in the defeat of the titan monsters, and keep your kingdom safe.
As the player, you are tasked with forming the best squad of heroes who will be in charge of defending your kingdom from all invaders.
Therefore, understanding which heroes to choose and to invest in is a very crucial aspect of the game and a big deciding factor in whether you lose or merge victorious.
Kingdom Guard Tier List: Best Heroes [October 2022]
The game has 4 classes of heroes, each hero has been assigned to a specific class that can neither be changed nor upgraded. The given class of the hero defines its power, skill count and maximum star level.
As you'll soon find out, we've broken down all the heroes in this game into different ranks, based on their overall class, skill, and efficiency. As such, we started with the top S-tier heroes, which currently represent the best of the best, and we ended with the lower C-tier group.
Do keep in mind that due to the frequency of updates and balance changes in this game, various of our picks for today may drop or rise in rank later. You don't have to worry about that, though, as we do our best to keep our list up to date at all times.

Kingdom Guard S Tier List 2022
Gruhn
Sahar
Cosette
Erica
Rosamund
Paul
The S-tier group embodies the best heroes that you must have if you want to succeed in protecting your kingdom because they are superior to all others and will prove to be very powerful on the battlefield.

Kingdom Guard A Tier List 2022
O'Neil
Vera
Jessica
Arwin
Ariza
Lomax
Torvi
Christy
Rudolph
Leilani
A-tier heroes are a bit less OP than S-tier heroes. However, they also can be valuable assets and pull their weight and perform well.

Kingdom Guard B Tier List 2022
Dolvar
Arthur
Claudia
Gro
Gabriel
Meniere
Wallis
Allen
Paula
Catherine
B-tier heroes are for one reason or another weaker than S or A-tier characters. This is because they mainly serve as supporting characters and rely heavily on resources to level up.

Kingdom Guard C Tier List 2022
Alucard
Ophelia
Jennifer
Hadi
Merlin
Kris
Ralph
Harold
Arwyn
Isaac
Nicole
C-tier heroes are the characters you should avoid picking at any cost, as they amount to no potential, you'll just end up wasting time and resources that are better spent developing other characters.
How Did We Come Up With This Kingdom Guard Tier List?
As with all of our previous tier lists, we put a lot of effort into testing, research and learning before creating this tier list. In particular, we focused on each character's class and role, their core stats, team cooperation and overall skill.
As usual, we first play the game extensively and become familiar with the story and gameplay and the challenges the game can offer.
This allows us to get an in-depth look at what the everyday player experiences from the moment they set up the game to the moment they reach their end goal.
On top of all the playtesting we do, we also do a lot of research and snooping around to see where the current meta of the game is and check all the official platforms of the game, such as the official Facebook page, Reddit…and Discord server.
All of this so we can come to a final verdict and make a compelling judgment about the current state of the game and which heroes we can confidently recommend you invest your time in and play with.
CONCLUSION
This was it for our Kingdom Guard tier list article. We do hope it proves useful to you and help you grind and navigate the game better. We suggest you go through it a few times until you completely grasp it, and then construct your gameplay style around it.
Please don't hesitate to leave your thoughts, ideas, suggestions or criticisms about this tier list in the comments section below.
You can also bookmark this page and check it out after each patch, so you'll always be aware of any changes.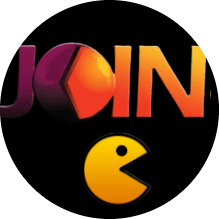 Latest posts by JoinGames Staff
(see all)