Looking for some epic Sonic Adventure 2 mods? Well, look no further! Sonic Adventure 2 could be easily considered the best 3D Sonic game in the franchise. The story is amazing, the music score is legendary, and it's graphically still outstanding, even by today's high standards.
It is a great successor to the original Sonic Adventure. It incorporates a very well-scripted and interesting storyline, introducing all-new characters and thrilling new challenges.
Being one of the most popular releases in the Sonic franchise, Sonic Adventure 2 quickly got the attention of a very enthusiastic modding community; this led to the game having a big number of interesting mods covering all aspects of the game that the game developers seemed to neglect, from animation improvement, gameplay overhaul, QOL, new stages and more.
Unfortunately, with the enormous number of mods out there, picking the most fitting mods for you can be a great struggle. Therefore, today at JoinGames, we thought we could save you all the fuss and made this compact list of the best Sonic Adventure 2 mods that are currently accessible.
Best Persona Sonic Adventure 2 Mods
Here are the best Sonic Adventure 2 Mods:
SA2 Mod Loader
HD GUI: SA2 Edition
Actually Useful Tips
Sonic Adventure 2 Insanity mode
Chao Stat Menu
Sonic Adventure 2: Full Story
Better Radar
Character Select PLUS
Cutscene Revamp
Chao World Extended
Enhanced Chao World
Highest Quality Textures
---
SA2 Mod Loader
The first item on our list is not a mod. However, you can't think of implementing mods into your Sonic Adventure 2 gameplay without a proper mod loader/manager. Made by MainMemory, SA2 Mod Loader is the best mod loader you can get, as it will make organizing your mods and implementing them much quicker and smoother.
This very handy mod manager would keep track of your mods, allow you to turn them on and off at your will, control their loading order, and even fiddle with their configuration file if you wanted to without risking breaking your system.
---
Actually Useful Tips
Thanks to the modder Luks_18, players can now install the Actually Useful Tips mod and enjoy many simplified and details tips and info that will help them advance in their game.
This mod removes all those useless tips from the Now Loading screen before a stage starts and replaces them with useful information that will improve players' experience and help their gameplay.
Most of the tips given will be very useful, especially for the players who are playing for the first time, as this will help them avoid most of the problems that many people experience with this game.
---
Chao Stat Menu
Gone are the days when you had to keep stats sheets with info about all your Chaos. Thanks to the Chao Stat Menu mod made by Justin113D, now, while in the Chao garden, players can Hold a Chao in their hands, go to the pause menu, and select the Cho Data option.
And get access to various kinds of data and stats related to your Chao, such as appearance, favourite fruit, behaviour, and even their DNA! and much more other useful info.
---
Sonic Adventure 2: Full Story
Looking for a new to immerse yourself in the game and experience its full story? Now you can, thanks to the Sonic Adventure 2: Full Story mod, made by Xanderoni. This mod will arrange all Hero, Dark, and Final stories into a straight line of events to experience the full story chronologically.
This makes your experience feel much more cinematic and is a great way to dive into the story and explore it many times. Everything is perfectly placed to ensure that the story makes the maximum amount of meaningful sense and gives the player an all-new compact experience.
---
Better Radar
If you find it frustrating to use the Emerald Radar at times, especially when playing as Rouge or Knuckles, then you should get the Better Radar mod, made by Kell; this mod modifies the Emerald Radar and gives it a few great enhancements.
Now you will be able to track all emeralds simultaneously. Plus, new colour indicators will add improved precision to the tracking.
Also, the spatial radar sound lets players determine where to go much easier, thanks to the different sound effects given to all three emeralds. All the features are easily configurable, and you can customize them to fit your needs.
---
Character Select PLUS
By far one of the best mods on our list and a personal favourite of mine. Character Select PLUS is a must-have Sonic Adventure 2 UI mod made by Justin113D; this mod saves you a lot of energy and hassle while you try to choose which player you want to use on stage select.
This mod changes the stage select menus to include a character select menu for each stage and adds the four alt characters to the Chao world select menu. So if you like to switch characters that often or choose players in chronological order, this is a great mod.
---
Cutscene Revamp
Last but not least, we have the Cutscene Revamp mod by SPEEPSHighway this mod will overhaul the cutscenes of the entire game to make them resemble what they looked like in the original release.
It accomplishes this by applying a host of fixes, imported assets, and workarounds as needed.
It also features additional touch-ups, such as having 16:9 enabled in all scenes and using the highest quality textures available.
---
And there you have it, the best Sonic Adventure 2 mods that every true game fan should install and try right now. We strongly suggest you try out a few of them.
If you might have some other suggestions for mods that we haven't included in this list, please don't hesitate to share them with us via the comments section below.
Before you go, we encourage you to subscribe to our weekly newsletter and bookmark this page so you can stop by another time; this way, you won't miss any new mods that we might add as they come out.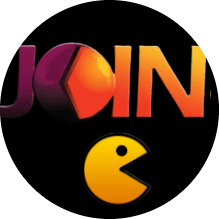 Latest posts by JoinGames Staff
(see all)