Are you hunting for the most trustworthy and up-to-the-minute Summoners War tier list? Or perhaps you wish to learn about the best monsters that will help you in your Summoners War endeavor? Well, that's precisely what you'll be able to figure out in today's guide. And as a bonus, we'll also show you how to execute a Summoners War Reroll correctly so you can be all set up.
In a game where you have to compete with more than a thousand different types of monsters to win, you have to make sure that you have made the right choice and that you have the most powerful monsters that can carry you towards victory.
However, with the massive number of monsters available and the constantly changing game meta and patch notes, choosing the appropriate one can prove challenging.
That's why today at Joingames.net, we took it upon ourselves and came up with what we genuinely believe is the most accurate Summoners War tier list on the web.
What is Summoners War?
If you're unfamiliar with this massive turn-based online game, here's a brief recap. Summoners War is a world-class RPG that has captivated users worldwide! Created by South Korean game developer, Com2uS. This action-packed fantasy RPG has over 100 million Summoners all over the world.
They are all engaging in endless battles to emerge victorious, and you'll have to put together the best team of monsters for a strategic and decisive victory! You can grab this fantastic game free on any iOS, Android, or iPad device.
Summoners War Tier List: Best Monsters [October 2022]
Let us give you an overview of our thought process to better understand this tier list without getting into the nitty-gritty. In the following, we have gathered an extensive collection of monsters classified in several different ranks, ranging from the most potent and essential (S-tier) to the ones that are not worth your time (D-tier).
We also continue to regularly tailor our rankings per the current meta and with occasional feedback from our gacha community, including several new monsters whenever they are introduced.
Summoners War S Tier List 2022
Camilla
Sigmarus
Bernard
Herteit
Talia
Baretta
Mav
Loren
Verad
Galleon
Zaiross
Teshar
Chasun
Sabrina
Skogul
Lyn
Megan
Verdehile
Belladeon
Lapis
Colleen
Fran
Theomars
Being an S-tier pick means these monsters should be a high priority for you; you'll need to pick and level them every time you get the chance.
They excel in all PvE content and offer a great set of prowess that will surely give you the upper hand in any battle that comes your way.
Summoners War A Tier List 2022
Veromos
Wind Homunculus
Cadiz
Anavel
Eladriel
Kro
Jeanne
Water Homunculus
Pungbaek
Frigate
Delphoi
Rica
Perna
Halphas
Shannon
Tesarion
Martina
Taor
Charlotte
Gemini
Brandia
Lydia
Mikene
Dark Homunculus
Mellia
Aria
Velajuel
Hwa
Sylvia
izaria
Woosa
Alicia
Maruna
Akhamamir

A-tier list monsters are the ones who failed to make it to the S-tier for one reason or another. For example, it could be compatibility or overall sync energy.
Nonetheless, these are the next best option if you cannot get an S-tier pick.
Summoners War B Tier List 2022
Poseidon
Xiong Fei
Ariel
Elsharion
Yen
Orion
Woonsa
Raki
Xiana
Rakan
Zerath
Olivia
Shaina
Rahul
Fermion
Yeonhong
Platy
Xiao-lin
Onyx
Zeratu
Qitian Dasheng
Pang
Xing-zhe
Artamiel
Phenaka
Praha
Zinc
Ran
Ophilia
Qebehsenuef
Zibrolta
Zenobia
Selena
Ragdoll
Orochi
Deva
B-tier monsters are the ones you get on a bad day of playing Summoners War, they are neither the best nor worst out there, but if you ever find yourself low on options, these should at least give you a chance of surviving your battles.
Summoners War C Tier List 2022
Melissa
Fire Homunculus
Hwahee
Lumirecia
Grego
Lisa
Grogen
Liu Mei
Katarina
Belita
Hyanes
Hrungnir
Icares
Logan
Lucas
Luna
Spectra
Han
Herne
Guillaume
Louis
Michelle
Lora
Hathor
Mephisto
Isael
Bailey
Susano
Soha
Illianna
Lucifer
You should know you'll struggle if you ever got stuck with a C-tier monster. Under no circumstances should you prioritize these monsters as they fall way below average in the current meta.
Summoners War D Tier List 2022
Diana
Tablo
Ahman
Sige
Shimitae
Misty
Acasis
Seara
Son Zang Lao
Akia
Tarq
Shan
Nisha
Barque
Scarlett
Mo Long
Shihwa
Sonnet
Randy
Sophia
Baleygr
Bael
Mi Ying
Tanzaite
Sekhmet
Bolverk
Aegir
Savannah
Tanya
Natalie
Odin
There are only three cases where you can get a D-tier monster; you're straight up unlucky, hopeless, or new to the game.
These picks shouldn't even be on your mind, it's a losing mission with no chances of survival whatsoever.
How Did We Come Up With This Summoners War Tier List?
Putting together this list was not an easy job. It took a lot of trial and error, along with some pervasive research, which we did base on our personal experience playing this game for a long time.
As well as surveying the community's feedback and how players think the meta shifts with each new patch release or game update.
Our Summoners War tier list ranks the best monsters that we think can help you take over the game. Using this list, you should be able to easily decide which monsters to build your deck around and which are not going to be worth spending time on.
Summary:
You need to know everything about the best Summoners War tier list. Our job here is done! Now it's your turn to apply what you learned in this guide to your future games.
Also, don't forget to let us know what you think about our tier list. Also, leave your feedback, suggestions, or even things you might have different opinions on.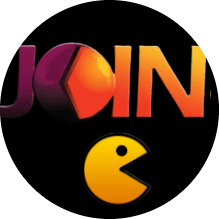 Latest posts by JoinGames Staff
(see all)