So, you want to know about the best DNF Duel mods? We got you covered! Despite being a newcomer to the 2D fighting scene, DNF Duel has proven to be an entertaining fighting game, with its seductive visuals, approachable mechanics, exciting fights, and a set of diversified and eye-catching characters, plus, a hidden deep story that will leave you wanting more of this superb piece of art.
There are so many factors that make this game a success among fans of the genre, for example, it is easy to learn and a bit more complicated to master, This illusive simplicity helps to fascinate new players and experts alike since everyone will find a challenge that suits their skill level.
Another thing is that DNF Duel, much like Guilty Gear Strive, Soulcalibur VI, KOF XV, and many other 2D fighting games of the genre, has quickly caught the eye of the modding community, which has led to the presence of several hundred mods already, ranging from skins to gameplay to various performance tweaks, which is something unheard of considering how new this game is.
That's why today on JoinGames, we've taken it upon ourselves to go out there and find you the best DNF Duel mods that we have compiled in this humble list.
Here are the best DNF Duel mods:
Classic Fighter/Striker Outfit
Bunny Suit Inquisitor
Goth Striker
Seto Kaiba Dragon Knight
Dark Mode Load Screens
Universal Texture Fix
DNF Duel Potato Mod
Uwu Overhaul
Classic Fighter/Striker Outfit
If you're a bit disappointed that Striker, one of the most appealing characters in the DNF Duel roster, doesn't have her original branded outfit. You can relax!
Thanks to the modder ImmaFailure101, who created this incredible Classic Fighter/Striker Outfit Mod, Striker gets her original, classic outfit back, with all of its signature features that you've come to love and adore.
Bunny Suit Inquisitor
Bunny Suit Inquisitor is a skin mod for DNF Duel, that will make Inquisitor ditch her aggressive and intimidating classic outfit and get into the cutest bunny suit ever made!
There is not much to say about this one, it's just a mod that replaces Inquisitor's body model and gives her an eye-catching bunny outfit, with EARS!!
Seto Kaiba Dragon Knight
Can't have a real DNF duel, without the one-and-only duelist of all time, Seto Kaiba. Seto Kaiba Dragon Knight imports Seto Kaiba's Battle City palette and applies it to Dragon Knight, as an outfit.
Her wings and glove receive the palette from Obelisk the Tormentor, and both of Astra's forms receive the palette from Blue-Eyes White Dragon. Overall it looks fantastic and it's a 10/10 must-have skin mod.
Dark Mode Load Screens
DNF Duel is an absolutely addictive game, which means you'll probably be sitting in front of your screen for quite a while. Dark Mode Load Screens is a must-have quality-of-life mod that will make all those blinding white loading screens more bearable.
Basically, it gives the initial loading screens a black background so they don't blind you and look more suiting and appealing.
Universal Texture Fix
DNF Duel is not without flaws, which is understandable considering how new this game is. Universal Texture Fix is a mod that seeks to solve the problem of weapon texture edits randomly going across different slots, it does that by giving each slot its own weapon textures and MIs to go alongside them.
By having this mod installed you won't be needing to make any custom MIs for your own mods, plus it will also let you place mods over slot 1 without requiring their weapon texture edits going over each slot.
DNF Duel Potato Mod
Last but not least, we have DNF Duel Potato Mod, which as the name suggests, lets you run this majestic game on low-end PCs and hardware, by doing some tweaks that sacrifice a few of its visuals.
Such as removing some of its GFX assets except for the floors! which should help reduce GPU usage and enhance performance. As a result, you'll be able to enjoy this game no matter what potato Pc you have.
And there you have it, the best DNF Duel mods that we have been able to dig up so far. These mods will serve as a great addition to your already exciting DNF Duel gameplay.
The DNF Duel modding scene is still in its early stages, but exciting new mods are being created every day, so make sure you bookmark this page and pop in from time to time so you don't miss out on any new mods.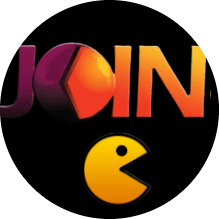 Latest posts by JoinGames Staff
(see all)