So you wanna know about the best Guilty Gear Strive mods? Guilty Gear Strive is easily the best title in the series, and one of the best games in the fighting genre. It is designed to be less intimidating to newcomers as compared to previous entries.
You simply pick one of the very diverse 15 playable characters and dive straight into the most visually compelling 1v1 battles the series has to offer to this day.
It's not a stretch to claim that Guilty Gear Strive is the most beautiful 2D fighting game to touch the ground so far. In regards to visuals, online netcode, and pure creativity in all aspects of its design. It's certainly a different flavor of Guilty Gear.
Thanks to its huge modding community, Guilty Gear Strive, despite being relatively new to the scene, has an abundance of mods.
However, with over 2000 mods out there, finding the best Guilty Gear Strive mods might not be as easy as you think. That's why today on JoinGames we took it upon ourselves to scour the internet to find the finest GG Strive mods out there.
Btw, while you're at it why not check our latest Guilty Gear Strive tier list for the current month, there is no harm in knowing which are the most viable picks in the current meta, don't you think?
These are the best Guilty Gear Strive mods:
Jimmles Hud
50-character mod pack Strive
Potato Low Spec Mod
OST Replacer
Goku for Strive
Guilty Gear -BEYOND-
Raiden Ky
Guilty Gear -Strive- Plus
Bunny Jack-O
2B – NieR Automata
Jimmles Hud
The heads-up display of any fighting game is crucial for conveying relevant information to players and giving them quick access to tracking their health, special moves, and a range of other in-game mechanics. For the most part, Guilty Gear Strive does a pretty competent job in this regard.
However, if you feel like you don't need all that extra information for your gameplay, and you want to minimize the clutter on the screen and instead focus on the action. Jimmles HUD is made for you, with its nice minimalist style and straight-to-the-point delivery.
50-character mod pack Strive
50 Character Mod Pack Strive is one of the largest Guilty Gear Strive skin mod packs out there. With 50 different skin mods, covering the entire roster of Strive. Thanks to this mod, players will have the opportunity to play with as many as fifty unique character skins, which sounds intriguing.
The diverse and captivating beauty of these skins opens up Guilty Gear Strive to new possibilities. And the 50-character pack of exquisite skins is quite bound to keep you entertained for a long time.
Potato Low Spec Mod
The Potato Low Spec Mod is a Godsent gift to all the potato brethren out there. Just because you suffer from below-average hardware, doesn't mean you can't enjoy what this beautiful game has to offer.
The level of graphical accuracy of Guilty Gear Strive will be scaled down at various stages to make the game playable on low-end PCs. This is done by eliminating almost all assets on the stages apart from the floors.
If you want to do things in moderation, you can always get the lite version of this mod, which is meant for players who don't want to sacrifice the full visual quality of this game.
OST Replacer
Guilty Gear Strive, undoubtedly, has an impressive music playlist, with a rock-solid OST that renders every fight even more exciting to play. However, at some point, after you've played the game for a couple of months, the vanilla tracks can become boring and not give you as much of a kick as before.
OST Replacer is a music mod specifically created to solve this problem if it ever happens. It replaces tracks from the Guilty Gear Strive OST with an array of tracks from Granblue Fantasy, Persona 4, Melty Blood, Under Night, and FighterZ.
Goku for Strive
This is a prime example of just how passionate the modding community of GG Strive is. Goku For Strive is a mod that ports Goku, The yellow-haired Super Sayan from Dragon Ball FighterZ into the Guilty Gear Strive arena as a playable character.
Goku is equipped with his character select slot, colors, moveset, and voices! Including English voices! He can be played online with other people that have installed this mod.
Guilty Gear -BEYOND-
Guilty Gear -BEYOND- aims to improve gameplay and buff all playable characters, making the entire roster overpowered and overall offering an alternative experience to play Strive.
If you want to go crazy, discover new techniques and combos, and just have fun while pushing the game to its breaking point, then this mod is a must-have for you.
2B – NieR Automata
As you might have guessed, this mod ports the battle humanoid 2B, from NieR: Automata to the realms of Guilty Gear Strive as a playable character.
Even though the character texture is based on Ramlethal's face. A whole lot of rework was done and modeled after animations and movesets from 2B since the original template relies a lot on textures for details.
With that, our best Guilty Gear Strive mods list comes to an end. We sincerely suggest you check them out and adopt them into your next Strive playthrough.
As you head off, we would like to invite you to subscribe to our newsletter and notifications to stay up to date with our latest Freebies and Giveaways. Be sure to bookmark this page as well and swing by every now and then so you don't miss out on any upcoming mods.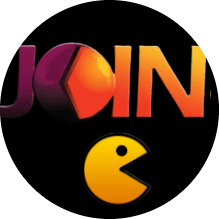 Latest posts by JoinGames Staff
(see all)