Are you struggling to find a good Goddess Era tier list? No worries, our article for today will solve your problem! Goddess Era is a unique Idle-RPG title developed by Happyfun Limited that was released in late 2021. The game can currently be played on both Android and IOS platforms.
One of the most vital points of this game is its visual side; it's a highly detailed 2D animated artwork that captures every detail about the game and its beautiful Goddesses, alongside its undeniably compact story and turn-based combat system.
However, with so many characters out there, knowing which goddesses to summon and invest in is confusing for new or veteran players. That's why today at JoinGames, we decided to do all the heavy lifting on your behalf.
And we put together what we believe to be the most accurate and up-to-date Goddess Era tier list, which will assist you to easily navigate through all the characters and choose those that are most optimal for your style of play and with which you can triumph in the game with little effort.
While you're at it, you can also check our Goddess Era Codes article to get all the new promo codes you can redeem in exchange for exciting in-game rewards.
What Is Goddess Era?
Goddess Era is an excellent turn-based Idle RPG that was fully released in early 2022. As you lunch the game, you are immediately taken into a tutorial where you will learn the basics of how to fight and the mechanics of the game, which, as far as idle RPd games go, are pretty simple to grasp.
As the player, you are tasked with assembling a five goddesses team and must engage in round-based battles against another group of goddesses. You'll be able to summon, level up, equip your goddesses, and much more.
Thus, knowing which Goddesses to pick and invest in is a crucial aspect of the game and a significant deciding factor in whether you win or be defeated.
Goddess Era Tier List: Best Goddesses [October 2022]
Now that you have a better understanding of the game's backstory and your primary role, it's time to dig into how the ranking of our Goddess Era goddesses in this tier list works.
In Goddess Era, all the goddesses' characters are beautifully portrayed and come with their roles, abilities, and attributes. However, that's not enough metric to measure which characters to pick, as they all can level to different levels and forms depending on the game's current meta and your playstyle.
As you'll soon notice, we've divided all the goddesses in this game into different ranks based on their overall efficiency and prowess. So, we started with the top S-tier goddesses, which currently represent the best of the best, and ended our list with the C-tier group.
Remember that because of the frequency of updates and balance changes in this game, several of our picks for today may drop or rise in rank later on. However, you don't have to worry about that as we do our best to keep our list up to date.

Goddess Era S Tier List 2022
Dracula
Lucifer
Isabella
Hades
Alice
Valkyrie
Abe Seimei
Bloody Mary
Athena
The s-tier group represents the goddesses, which should be your go-to if you want to win your battles, as they are superior to all others and will prove to be very powerful on the battlefields.

Goddess Era A Tier List 2022
Merlin
Lilith
Michael
Venus
Chang'e
Hanzo Hattori
Poseidon
Gabriel
Jester
A-tier goddesses are a bit less OP than S-tier heroes. However, they can also be valuable assets, pull their weight, and perform well.

Goddess Era B Tier List 2022
Lancelot
Tamamo
Pandora
Apollo
Protagonist
Medusa
Loki
Snow White
Marco Polo
Cupid
Fenrir
Michelin
B-tier goddesses are weaker than S or A-tier characters for one reason or another. This is because they mainly serve as supporting characters and rely heavily on resources to level up.

Goddess Era C Tier List 2022
Sherlock
Angel
Slime King
Vivian
Captain Kidd
Gawain
Shakespeare
Red Riding Hood
C-tier goddesses are the characters you should avoid picking at any cost, as they amount to no potential; you'll end up wasting time and resources that are better spent developing other goddesses.
How Did We Come Up With This Goddess Era Tier List?
As with our previous tier list articles, we put a lot of effort into testing, researching, and learning before creating this list. In particular, we focused on each character's class and role, core stats, team cooperation, and overall proficiency.
However, this list is primarily based on our experience and perception from playing the game; we want to give you a behind-the-scenes look at how this list was created.
As usual, we first play the game extensively and become familiar with the story, gameplay, and the challenges the game can pose.
This enables us to take an in-depth view of the everyday player experiences from the moment they set up the game to the moment they reach their end goal.
In addition to all the playtesting we do, we do plenty of research and snooping around to see where the game's current meta stands and check all the game's official platforms, such as the official Facebook page, Reddit…and Discord server.
All of this so we can come to a final verdict and make a convincing decision about the game's current state and which heroes we can confidently recommend you invest your time in and play with.
CONCLUSION
This brings an end to our Goddess Era tier list article. However, we hope it proves helpful to you and helps you grind and navigate the game better.
We encourage you to review it a few times until you grasp it entirely and then construct your gameplay style around it.
Please don't hesitate to leave your thoughts, ideas, suggestions, or criticisms about this tier list in the comments below.
You can also bookmark this page and check it out after each patch, so you'll always be aware of any changes.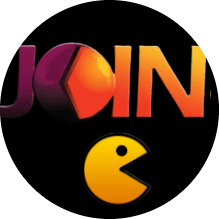 Latest posts by JoinGames Staff
(see all)