Are you interested in the best Subnautica Below Zero mods? Subnautica: Below Zero is a fantastic sequel to one of the greatest games in the open-world craft genre. Although not as drawing or as lengthy as the first game, Subnautica: Below Zero still offers a new great adventurous survival game that will encourage you to keep going despite your fears and all the challenges you'll face.
Set on an alien ocean world where your goal is to survive, Subnautica: Below Zero is a game that will test your patience and smartness.
Similar to its predecessor, Subnautica: Below Zero quickly managed to capture the attention of the modding community, which has led to it having hundreds of diverse mods, giving players all they could need, from simple game tweaks, graphic enhancement, new vehicles, simple utilities and more.
However, with the huge amount of mods out there, choosing the best mods for you can be a bit hard and time-consuming. That's why today on JoinGames, we've taken it upon ourselves to do all the heavy lifting on your behalf, and we came up with this compact list of what we think are the best Subnautica Below Zero mods.
We've also covered some similar video game mods, you might wanna check our Ace Combat 7 mods, best Halo Wars mods, and Farming Simulator 19 mods collection.
Here are the best Subnautica Below Zero mods:
QModManager 4
SnapBuilder 
Full detailed map / Map
Base Clocks
Day Night Speed
Stats Tracker
More Quick Slots
SMLHelper Zero
EasyCraft
Subnautica Fan Story Project
QModManager 4
First and foremost, before even thinking about modding Subnautica: Below Zero, you'll need to pick a proper mod manager. The best mod manager for Below Zero is QModManager 4, it lets you manage mods for your Below Zero gameplay with ease and comfort.
Using a mod manager guarantees the safety of your system, if you're not an expert with modding, doing things manually can break or corrupt your files. it comes with a few other additional features.
SnapBuilder 
Being able to design the perfect Seabases in Below Zero is not an easy thing, due to the lack of a grid system you'll be kind of building in the dark without any type of preview of what the end result will be making it a hit or miss process.
Thanks to the SnapBuilder mod that introduces a Snap-to-Grid system in Subnautica: Below Zero! You will be able to build flawlessly aligned and rotated objects with the Habitat Builder!
Map Mod
MAP is a must-have Subnautica Below Zero map mod, it is simple but effective. By using this mod you'll get a map that will help you explore the depths of the ocean a little easier.
The way the map works is that each time you explore a new place you'll be able to mark it on your map so you know where it's located. However, if you want to job done for you, you might want to get the Full Detailed Map which is a similar mod but comes with a marked map full of loot, fauna, and all points of interest.
Day Night Speed
Next, we have a very exciting Below Zero quality-of-life mod that will help you customize the speed of the day/night cycle the way you want. It's similar to the day/night speed console command, only better.
You can now customize the speed of the day/night cycle in the mods options menu. In doing so, you can adjust the speed of some long processes that are affected by the day/night speed, such as exploring the depth of seas while building your base.
Stats Tracker
If you want to stay up-to-date with all your gameplay-related statistics, then you should by all means get the Stats Tracker mod. This mod enables you to see your game statistics on your PDA data-bank page, featuring two sections: "Current Game Statistics" which shows statistics for your current game. "Global Statistics" that shows statistics from all your games since you installed the mod.
Some of the stats that are tracked include statistics on how much time you spent on your feet, the time you swam, slept, or just chilled in your life pod. You can also keep track of the distances you've traveled, which is very handy when exploring the open world.
EasyCraft
Much of your playing time in Subnautica: Below Zero will be spent crafting, which is an aspect of the game that many players do not like, as it can grow very boring and tiresome.
Easy Craft is a mod that automatically crafts ingredients for a blueprint and fetches materials from neighboring storage. It is the perfect solution for players who want their crafting game to be short and with little to no effort.
This mod also operates with fabricators (modification, upgrades, scanner room), vehicle constructors, and building tools.
This wraps up our today's list of the best Subnautica Below Zero mods. We highly recommend you try them out as they will bring so many new and fun features to your gameplay making it more fun and exciting to go through.
Don't forget to bookmark this page and swing by from time to time so you don't miss any upcoming mods.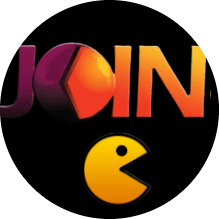 Latest posts by JoinGames Staff
(see all)