Are you looking for the best Hero Cantare WebToon characters to include in your gameplay? The characters in Hero Cantare are, without a doubt, one of the most exciting features of the game; they come in different forms and have various skills and powers based on the game modes in which they are played. Our Hero Cantare tier list will help you figure out which heroes to focus on and which ones you can safely ignore.
Hero Cantare is a brilliant gacha RPG with plenty of mechanics and an exciting combat system. If you enjoy turn-based combat paired with the highest quality visuals and art style, this game will undoubtedly be a blast. However, with over 60 main characters, selecting the right heroes to build your game around is no easy task.
That's why today at JoinGames, we decided to help you out a little and do all the heavy lifting on your behalf, and we have come up with what we think is the most accurate and up-to-date Hero Cantare tier list that will help you know which heroes to assemble that can win you the game.
If interested in somewhat similar games! then feel free to check out our Ensemble Stars tier list, Rush Royale tier list, Lord of Heroes tier list, and lastly our Dynasty Scrolls tier list, we promise they're cool.
What Is Hero Cantare?
First, let's have a summary of what this game is and what's your primary role in it! The core story of this game recounts the tale of Heroes from different worlds of Webtoons who the StarLight Hero Corps called upon in an attempt to defend the Tristan Cube.
The heroes then fight alongside the StarLight Hero Corps in their mission to defend and rebuild Tetra while finding a way to return to their worlds.
As the player, you take control over which heroes to summon and include in your combats, the fights are turn-based, and they take place in rounds of about five attacks and will continue until you or your enemies prevail.
Thus, choosing the right heroes is paramount to winning and dominating all your battles. And for that, you'll need a definitive tier list.
Hero Cantare Tier List of the Best Heroes [October 2022]
Now that you have a better understanding of the game's backstory and your primary role, it's time to dig into how ranking our Hero Cantare heroes in this tier list works.
In Hero Cantare, all heroes are classified based on the class they belong to and the skills they already have. However, that's not always an accurate metric because, with different builds and combinations, almost all heroes can rise to new levels, depending on how you build and invest in them.
As you'll soon see, we've divided all the characters in this game into different ranks based on their overall popularity and abilities. So, we started with the top S-tier heroes representing the best of the best and ended our list with the C-tier group.
Remember that due to the frequency of updates and balance changes in this game, a number of our picks for today may drop or rise in rank later. But you don't have to worry about that, as we do our best to keep our list up and running.

Hero Cantare S Tier List 2022
Jade Emperor Daewi Han
Godkiller-Zero
Idol Rockcrawler
Black-march Bam
Yeon's Flame Khun
Hilda
No-Name
Chloris
Maschenny
Witch of the West Mira Yoo
S-tier has mostly damage dealers and a few supporters; these heroes should be your go-to if you want to win your battles. Therefore, they should be prioritized at all costs.

Hero Cantare A Tier List 2022
Endorsi
Sujin Lee
Heavenly Warlord
Charlotte
Max Level Warrior
White
A-tier heroes are a bit less potent and skillful than S-tier heroes. However, they also can pull their weight and perform well. But as a starter, your focus shouldn't be aimed at them as they serve as your plan B.

Hero Cantare B Tier List 2022
Urek Mazino
Haetae
Green-April Yuri Ha
Greatsword Warrior Sora
Master Pooh Upooh
Daisy
B-tier heroes are weaker than S or A-tier characters. This is because they mainly serve as supporting heroes to the main characters and damage dealers in the game.

Hero Cantare C Tier List 2022
Light
Odette
Hwaryun
Fliper
Valkyrie
C-tier heroes are the characters you should avoid building at any cost, as they amount to no potential; you'll just be losing time and resources that are better spent developing other heroes.
How Did We Come Up With This Hero Cantare Tier List?
Like our previous tier lists and guides, creating this list required much testing, research, and study to produce a consistent and solid tier list. Again, we focused primarily on the hero's class, role type, core stats, skills, and possible upgrades.
While this list is based primarily on our perceptions and experience playing and testing the game, we'd like to give you a behind-the-scenes look at how this list was created.
As usual, the first action we take before deciding is to play the game extensively and familiarize ourselves with the story, gameplay, and all the challenges this game brings.
This allows us to take an in-depth look at what ordinary players experience from the moment they install the game until they reach their final goal.
In addition to all the playtesting we do, we also do a lot of research and digging around to see what the original Korean version of this game is rolling out and check all the game's official platforms, such as the official Facebook page, Reddit, and the Discord server.
All this is to come to final analysis and a convincing decision about the game's current state and which heroes we can confidently recommend you invest in and play with.
CONCLUSION
This wraps up our Hero Cantare tier list. We recommend you go through it a few times until you fully grasp it.
Please feel free to leave any thoughts, ideas, suggestions, or criticism you might have about this tier list in the comments section below.
You can also bookmark this page and check it out after every patch, so you'll always be aware of any changes that may happen.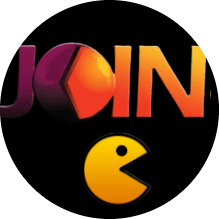 Latest posts by JoinGames Staff
(see all)